Lots of things going on at the moment but getting in the occasional session and have been doing a fair few things recently.
A dropship for the 28mm stuff the Little One and I are doing, and also a really exciting Space Bus on its way.
Some clutter for Urban Sci-Fi gaming
A few more things for the Mutant 1984 project
Dropship
Following from our two games so far with the Stargrave rules (we showed some pictures from one of the games here), the Little One and I felt the need to get some shuttles of dropship without breaking the bank and we found a nice model from Mantic Games (model here) that seemed to fit the bill – it sells for about £25 but we managed to get one for £20 including postage from Ebay, as usually there are some re-sellers that may sell it to you cheaper than buying directly from Mantic.
I spray painted the model with Silver paint and used a series of washes to get a dark green metal with grime look. The funnies part of it was the last step which was done applying some Flory Models Grime Wash (I bought a few of these washes some time ago and I am really happy with the effect after in essence just dabbing it on with a brush (you can get them from here).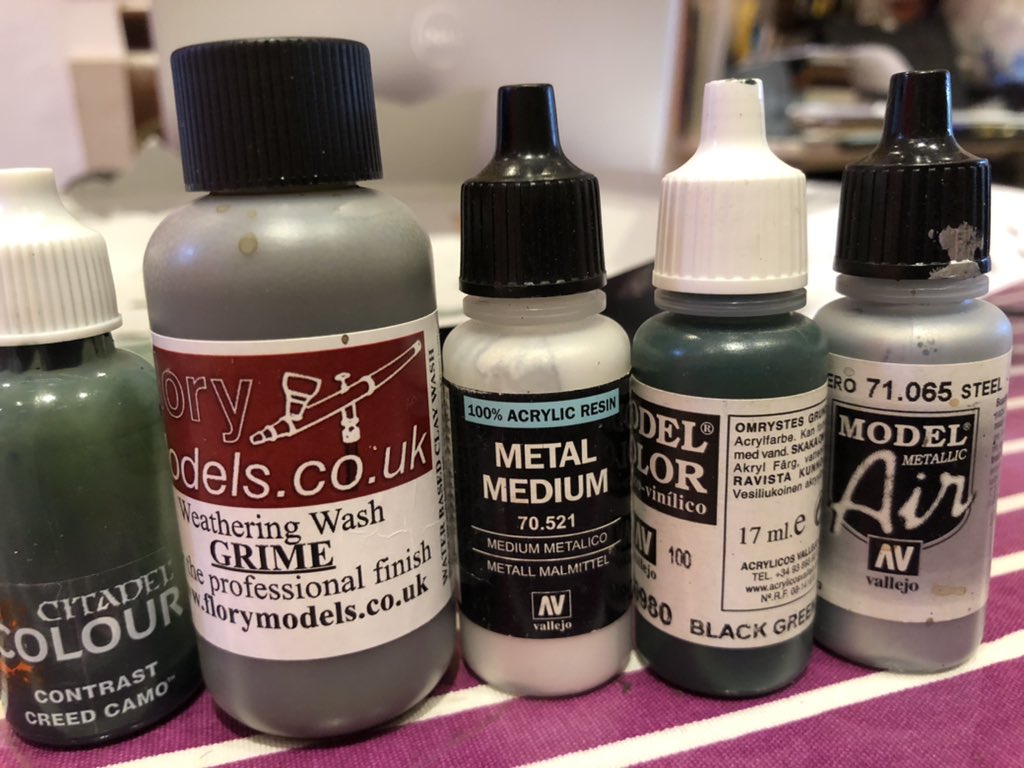 Really happy how it came out – quick but effective.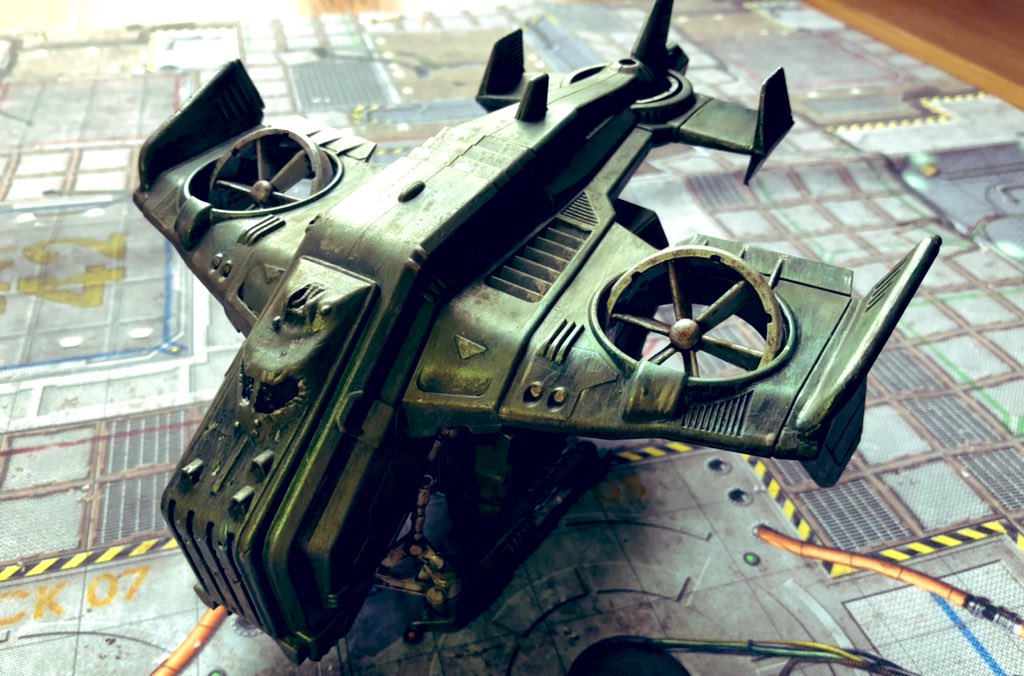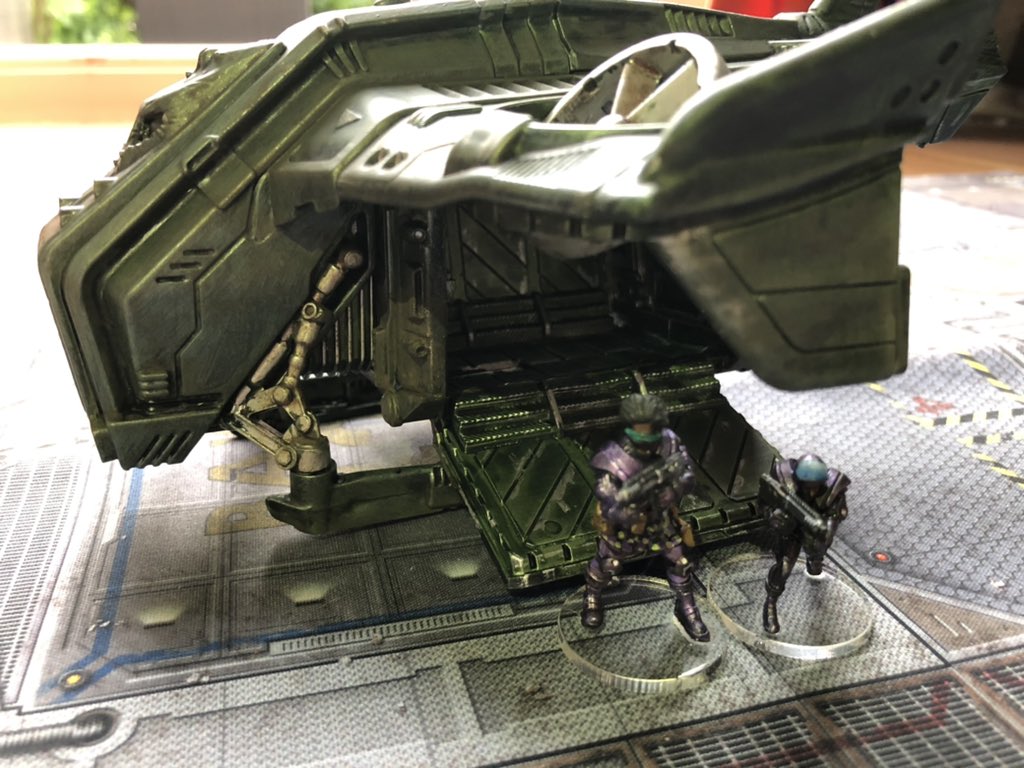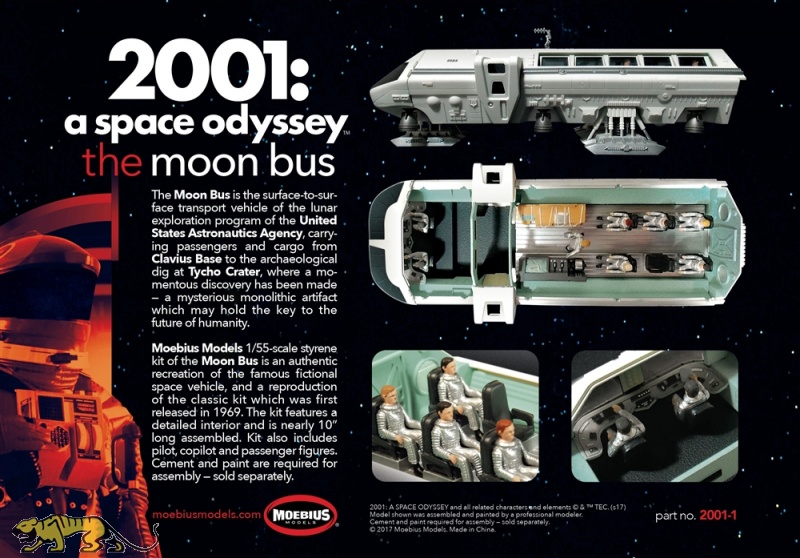 Clutter for Urban Sci-Fi Gaming
I had some 3D printed terrain I bought from Sabotag3d a year ago for my Judge Dredd project.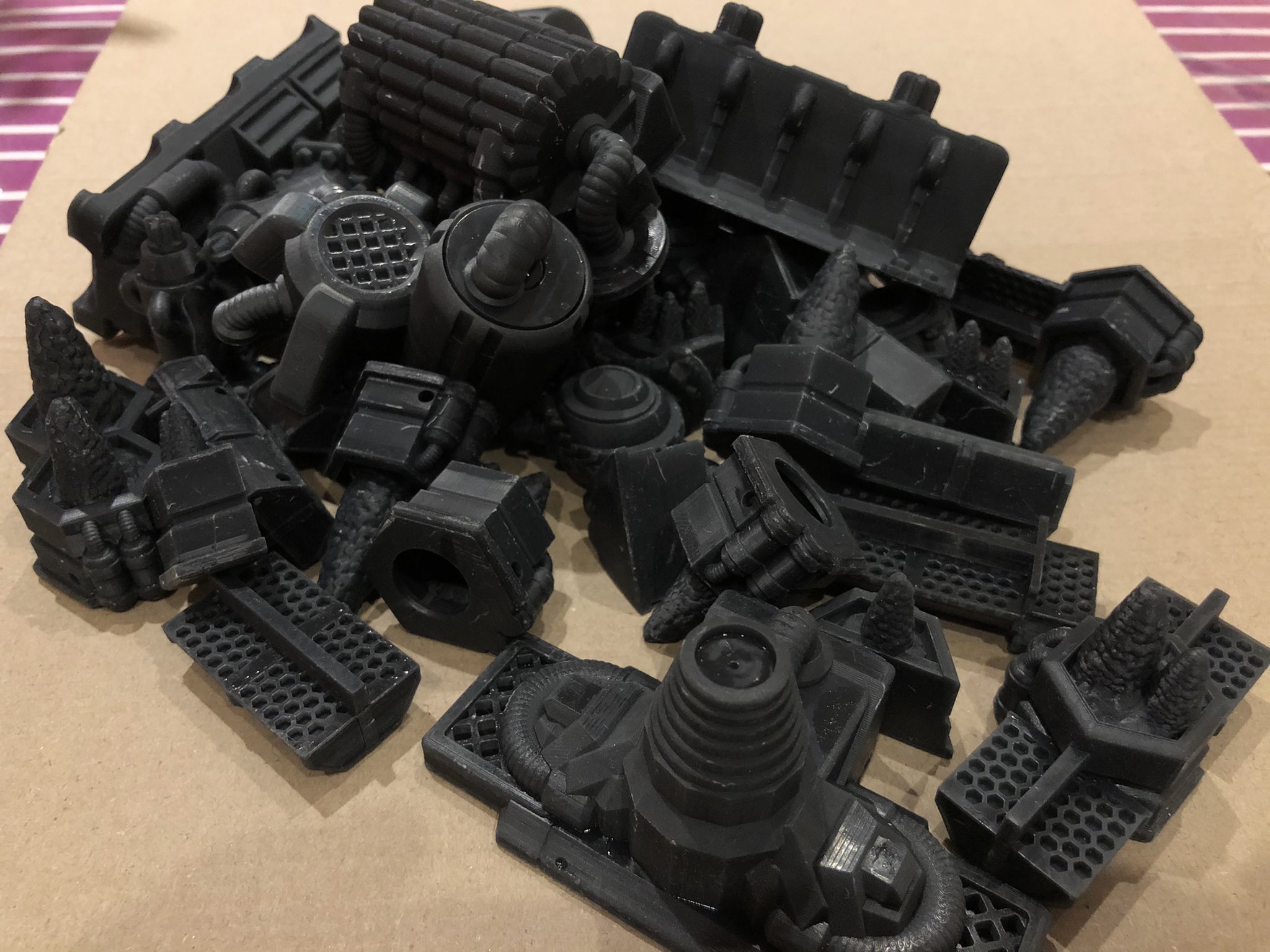 Put some paint on it this weekend trying to get a little bit of an overall cartoon feel to it all. All metallics are gold or silver base paint with contrast paint on top – I like the effect it gives.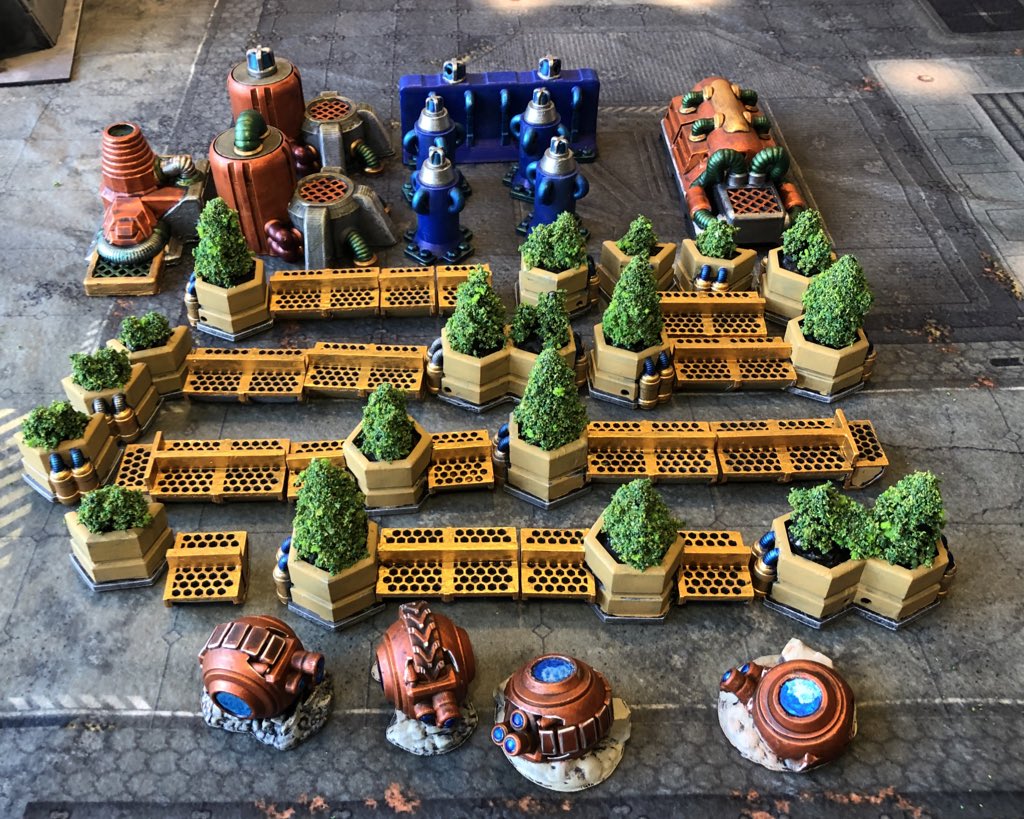 And of course with a little bit of miniatures and other terrain.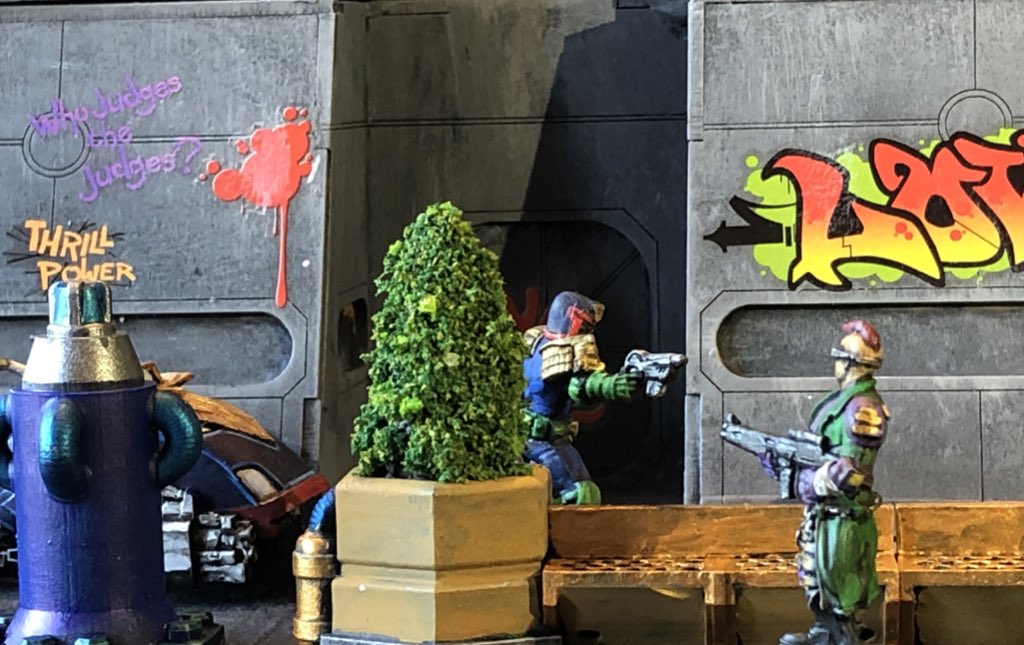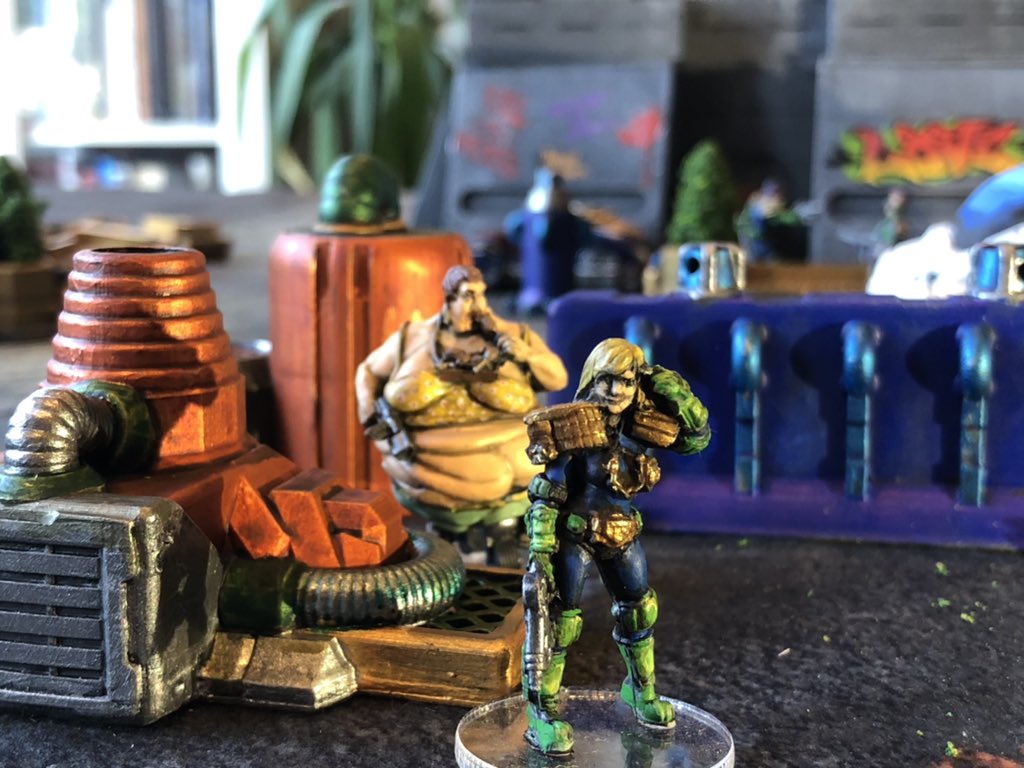 Mutant 1984
Finally I have had some fun painting some miniatures from Fenris Games for my Mutant 1984 project, as per usual the the nobleman Guss af Edelhus in the forbidden zone in Muskö year 105 has an apperance, he is from Warlord Games.
Jageret Svin – bandit and explorer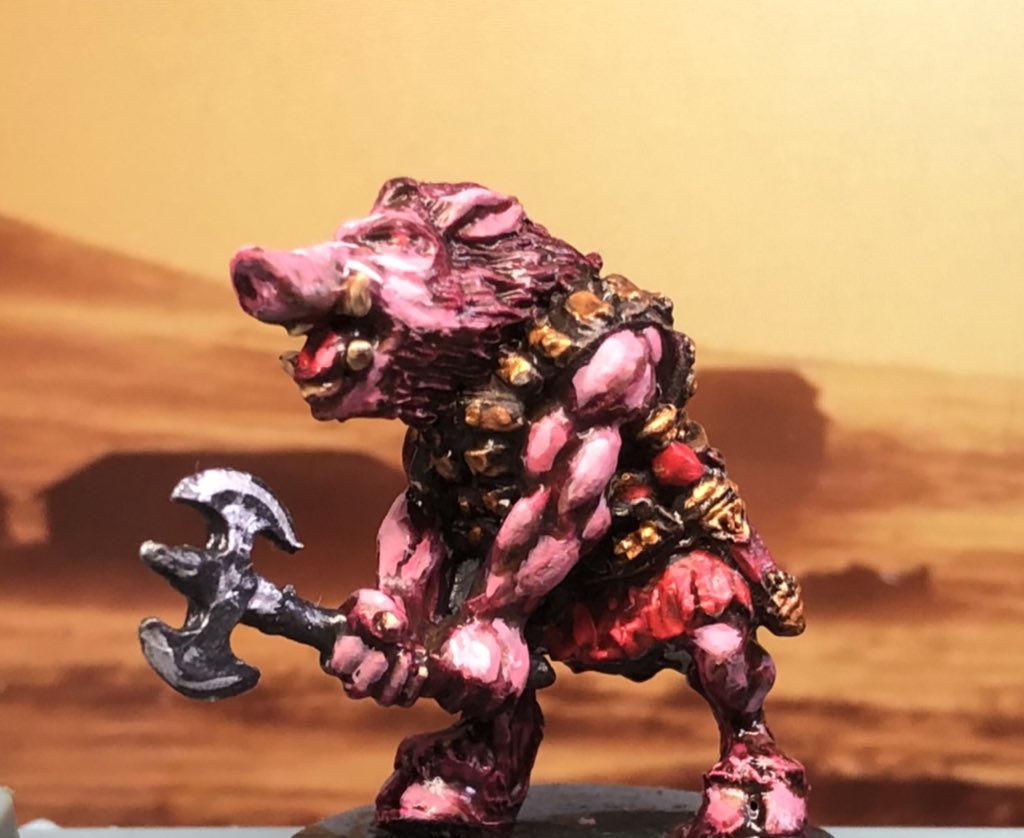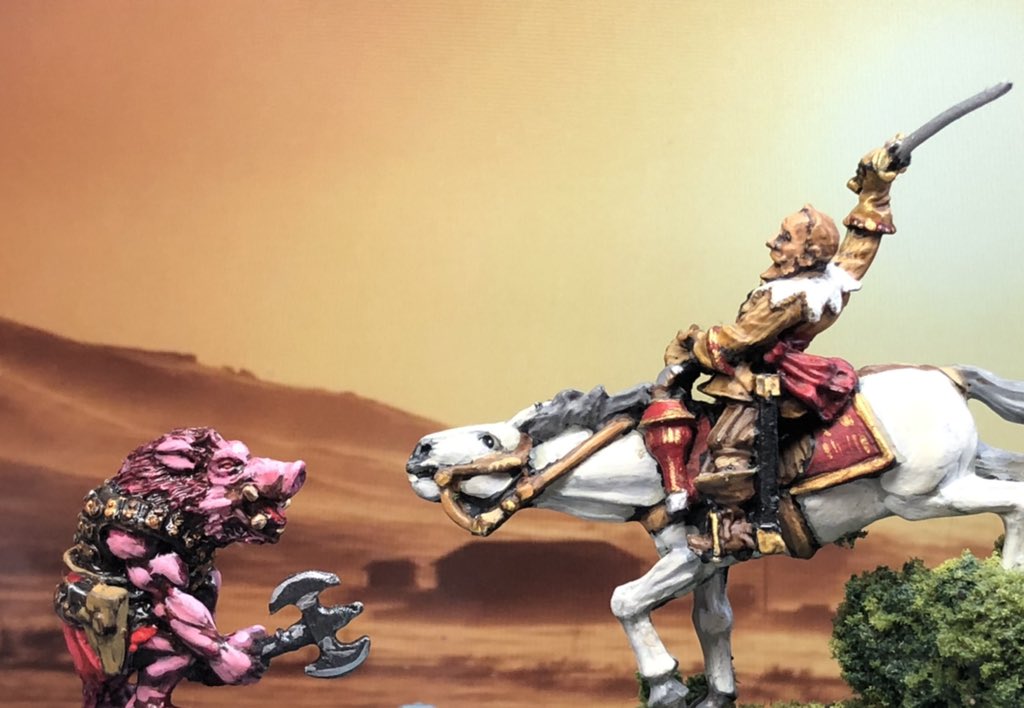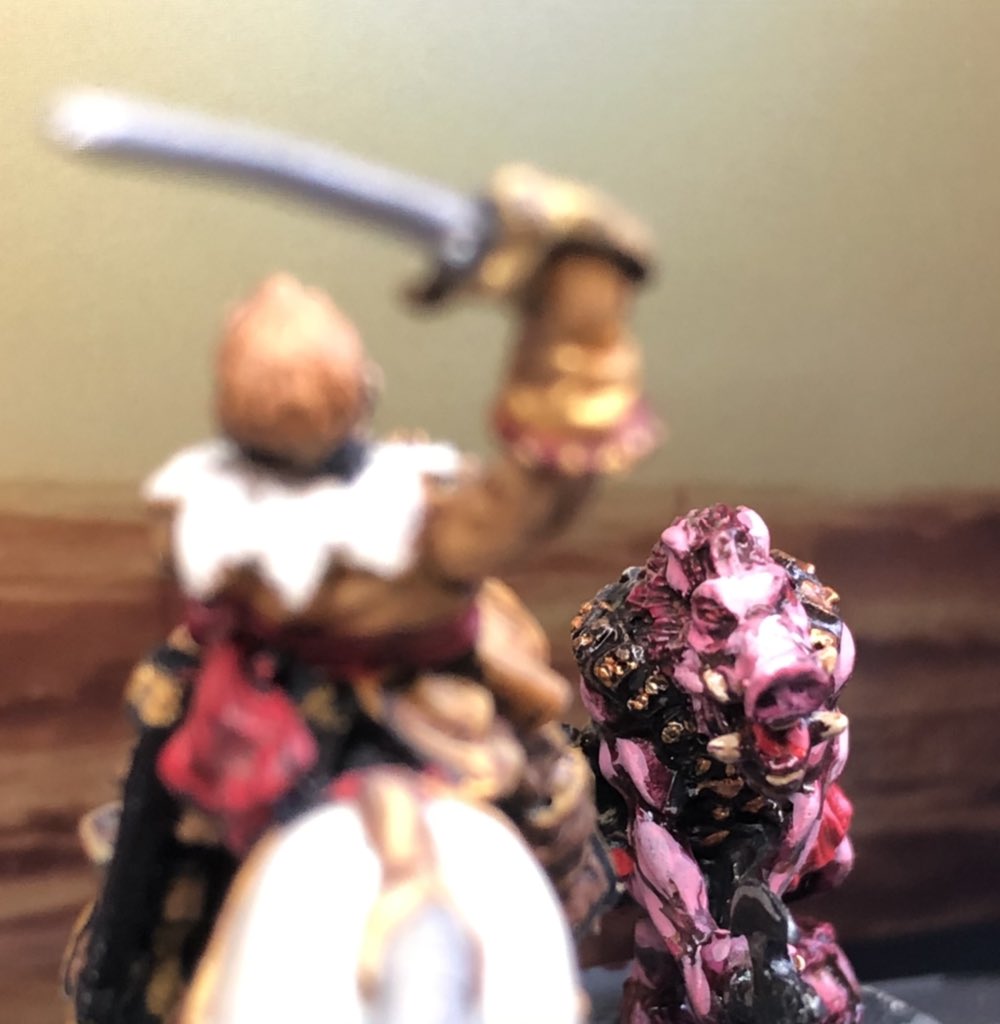 Wolfram Varg and his fellow Hunters, some of the most sought after troubleshooters in the Pyri-Commonwealth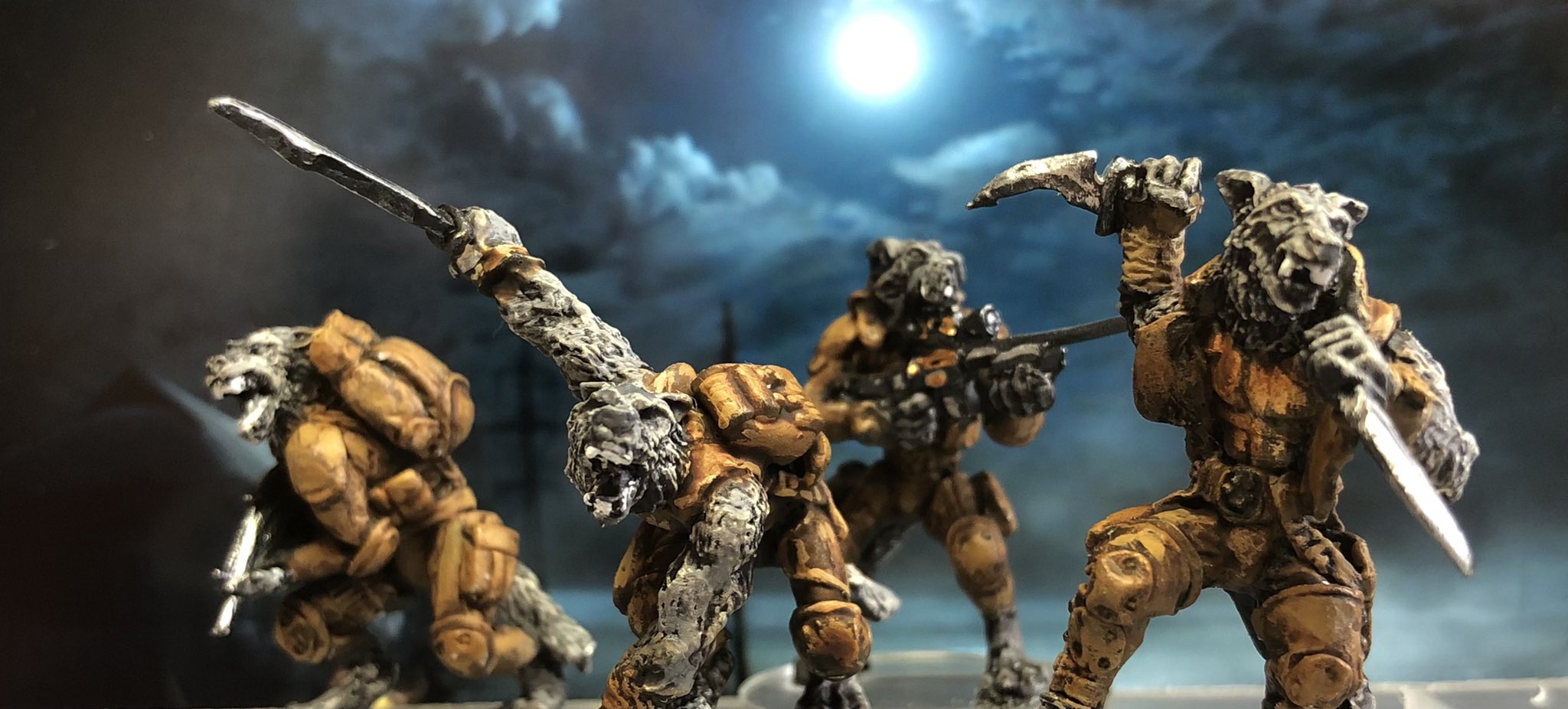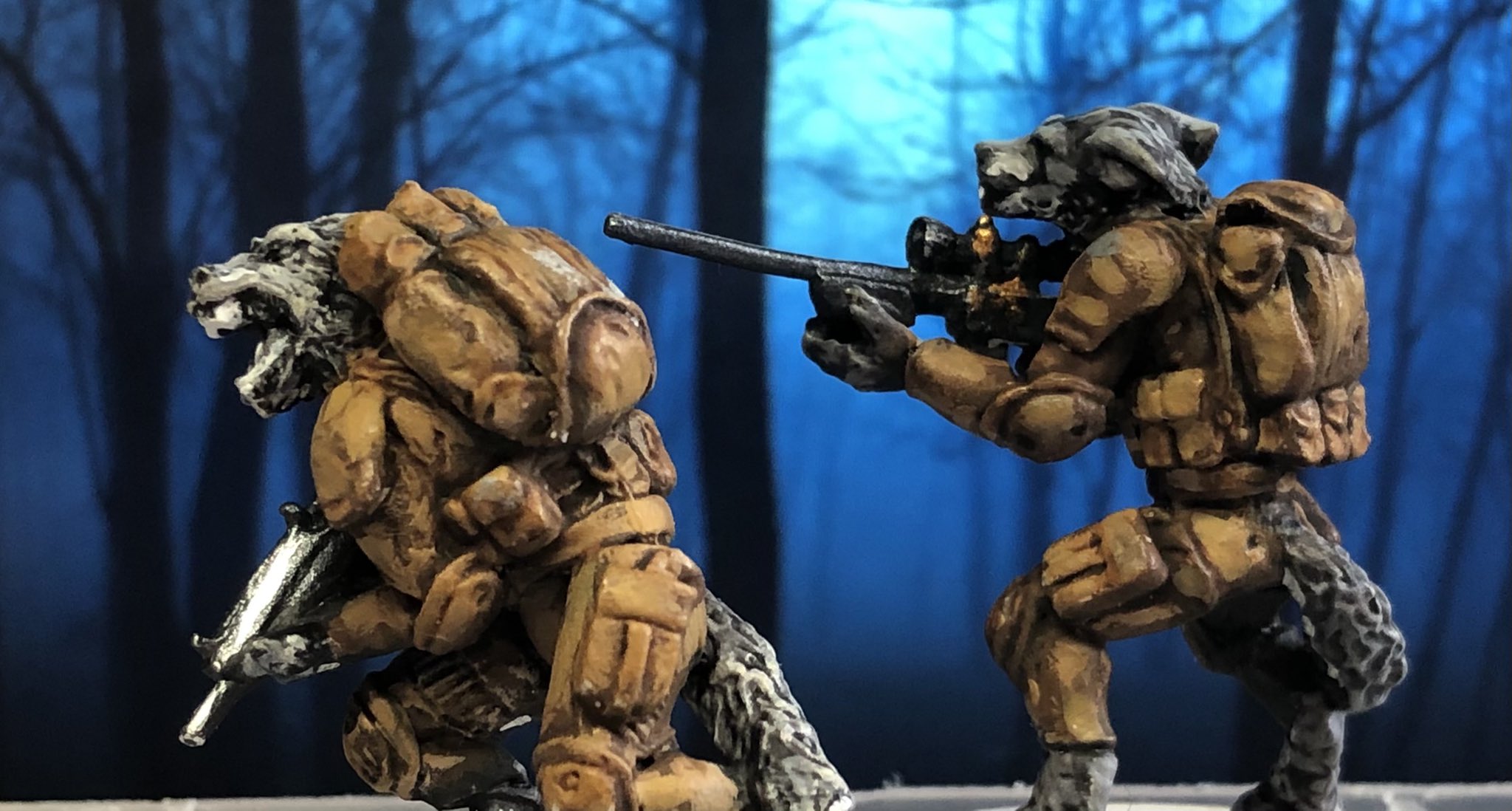 A Pit Guillotine (well actually a Gug from the Cthulhu Mythons)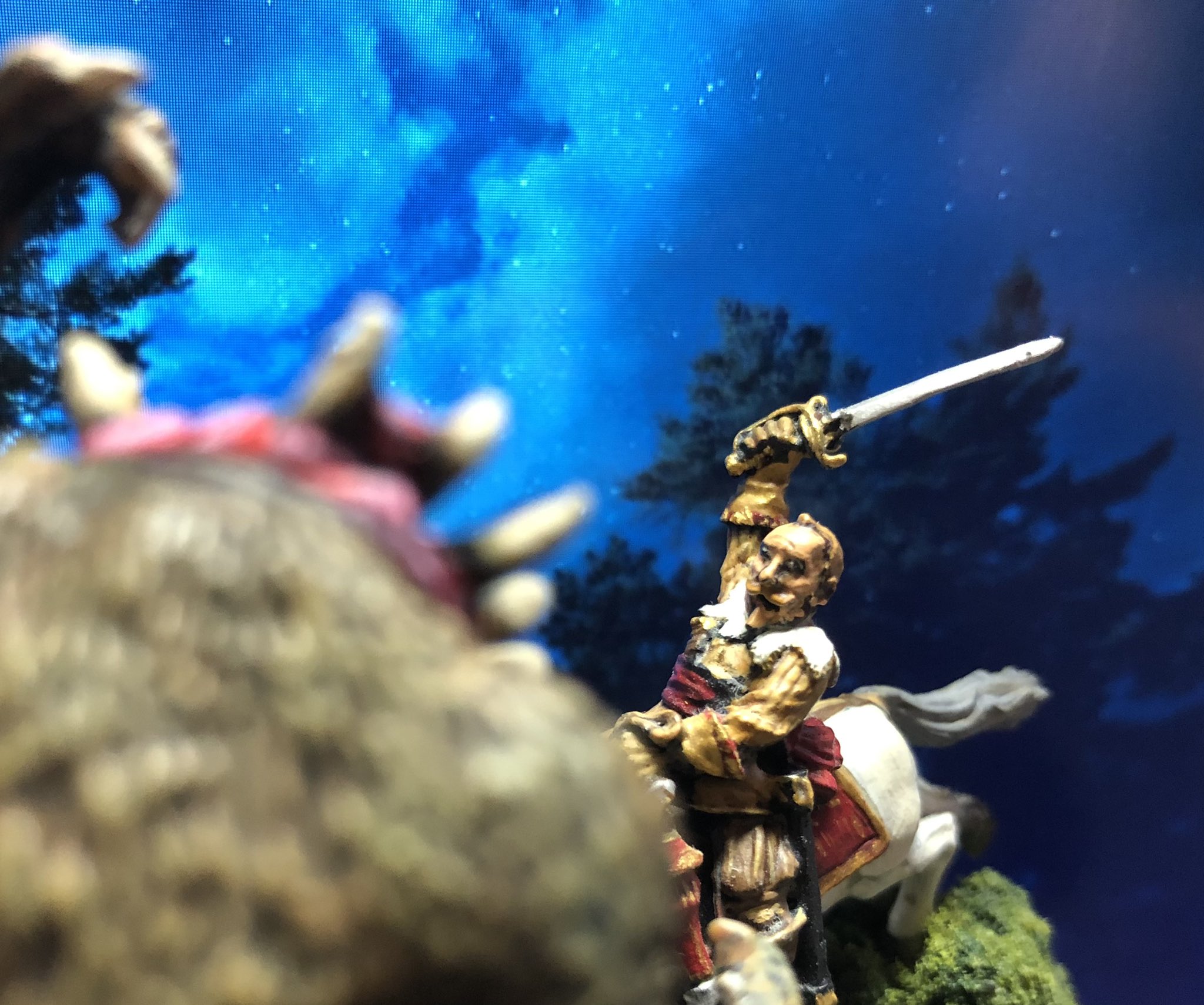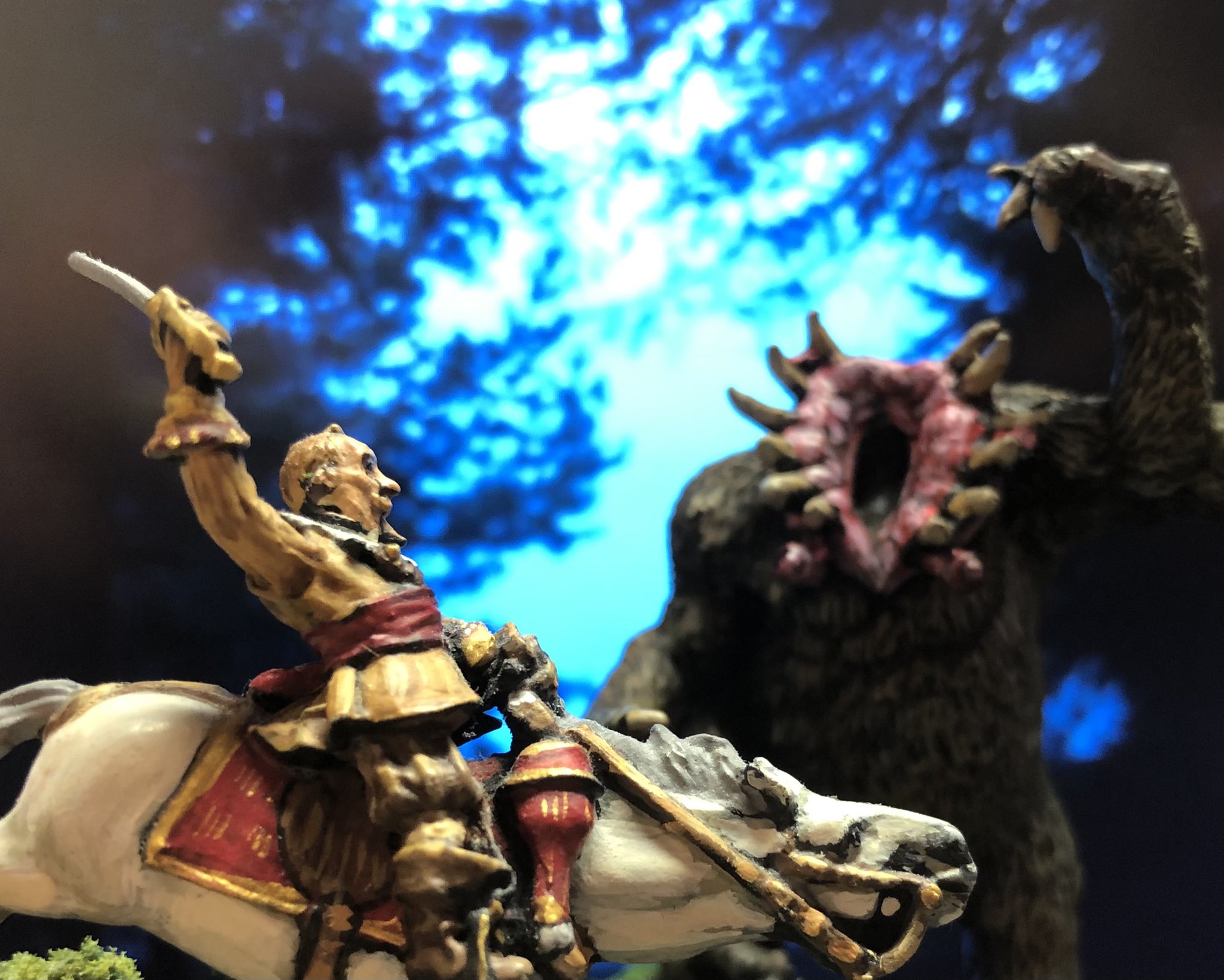 / Hope that was of some interest, have a good weekend (eventually)