I have been running a little bit of an occasional series on Twitter (@Roll_a_one) giving some more or less profound advice with regards to the 6mm aspect of the hobby from my perspective, you can find these under the #6mm tips and were done in 2019 and 2020. I also asked the Hive Mind for some advice recently and I have used these two sources to write a little bit of a rambling post about some of the insights I have learned from painting 6mm miniatures over the last 15 years or so. They are my own views and your Glorantha may vary! I am passionate about the scale and try to share the love I feel for it as much as possible.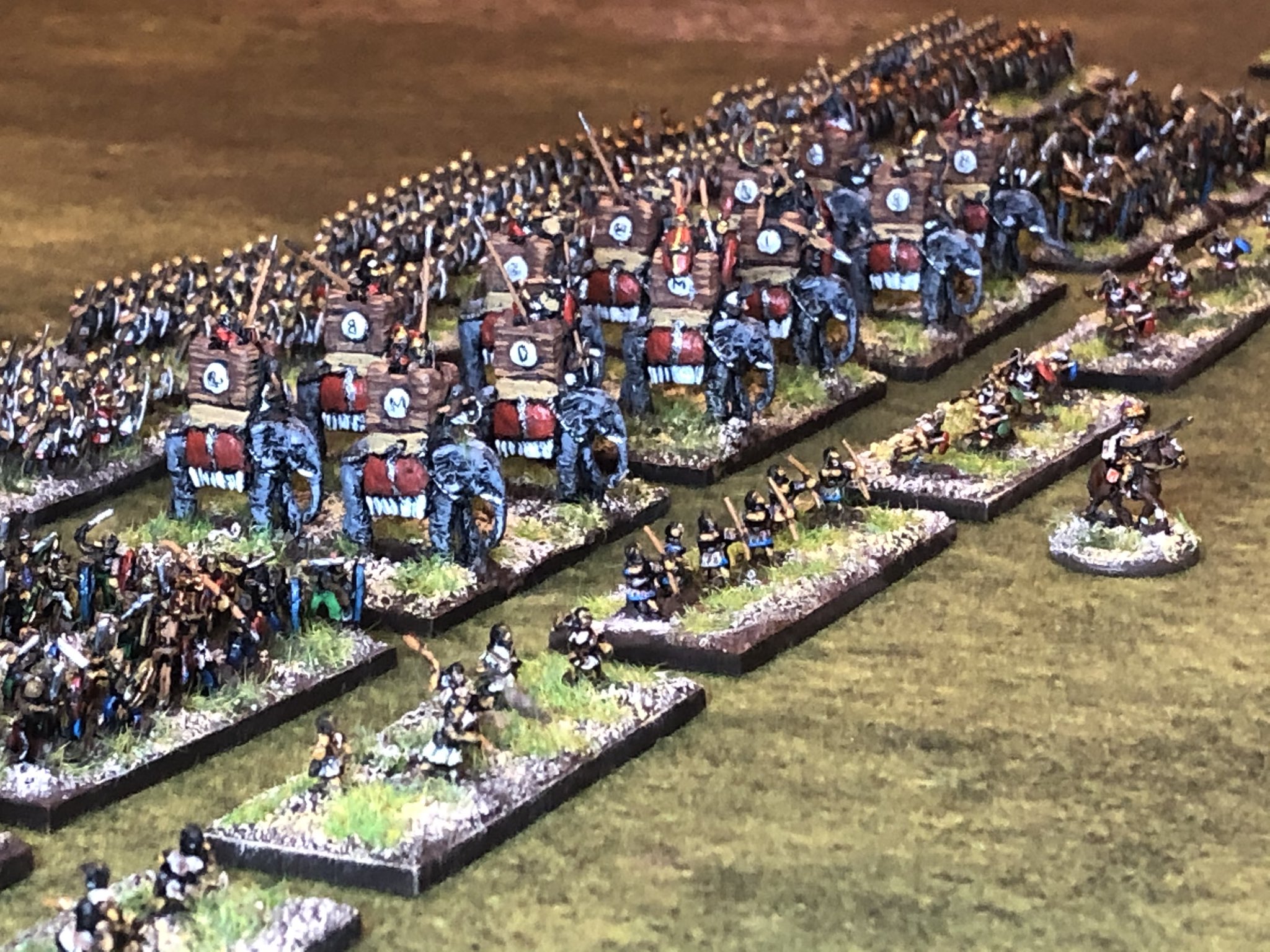 Thinking about 6mm
If you have never tried painting 6mm why not find a manufacturer and order a small pack and see if it works for you – you might be pleasantly surprised. The models shown below are Bison Riders from Rapier Miniatures, Sci-fi models from Brigade Models, 8th Army infantry from Adler and some SYW Mounted Grenadiers (used as Russians in my GNW games).
Approach to Painting
I think this summary from Joe about his first experience of painting 6mm is extremely useful for how I think 6mm is best tackled, of course some people are spending a lot of time on detail and there is no problem with that. I tend to do too large projects to be able to spend a lot of time on each little miniatures. Paint an army that looks good from when you stand up or sit back looking at it on the wargames table. The second tweet shows that every now and then you will achieve something that looks really good in detail even if you did not plan it.
Painting your Miniatures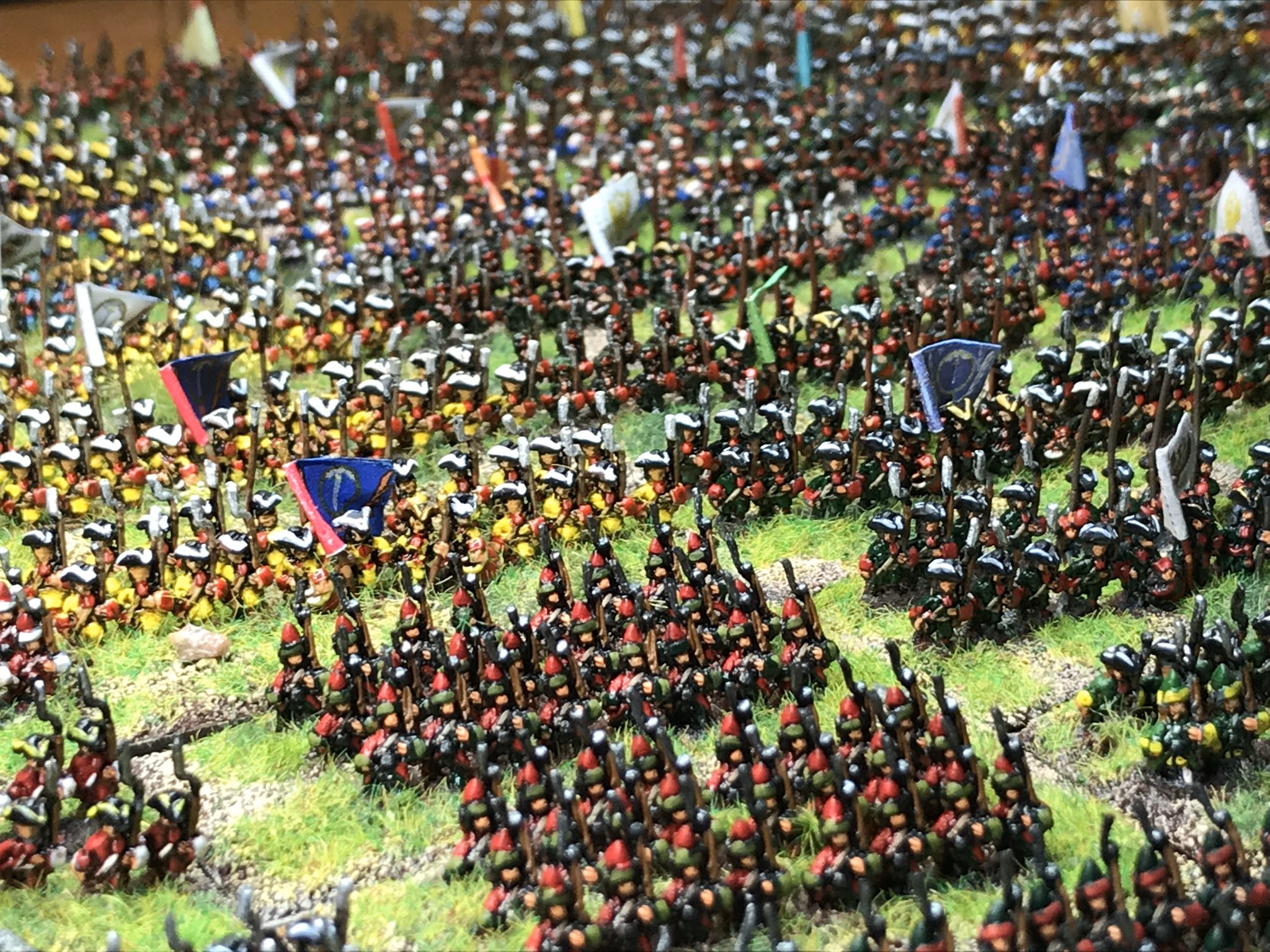 I did a few painting guides last year, showing "my" method with regards to how I tend to paint, but there are various ways of doing it. Below is a link to an old blog that gives links to the 4 guides I did. Use a good brush with a good point, try to get used using a Size 1 or even 2 for the majority of the painting. A 10/0 is just a waste of time in my opinion, wears out quickly and holds no paint – dip paint dip paint, instead of dip paint along! I use grey with black wash, some prefer black (perhaps drybrushed white), brown or white undercoat. I struggle with white as it is less forgiving than darker undercoats, but with some washed people can achieve some excellent results. As for the colours go a little bit brighter as this will look better from a distance, play with contrasts if you can, it works better than highlights if you do it right.
https://rollaone.com/2020/06/27/painting-guide-4-infantry/
Finishing off your Miniatures
The first one relates to washing your miniatures or not (this is washing them as part of the painting process, not before your start working on them, which I heard you should but I never do). Some people paint their miniatures nicely and perhaps even do a few highlights and do not bother with a wash. I tend to block paint my miniatures as good as I can, then add Winsor and Newton Nutbrown Ink on top, make sure it does not pool too much and sometimes I add some highlights once it has dried. I find this method being the most efficient balance between a lot of work on detail and limited detail as the wash tends to do a good job and I just love the shine of the Nut. I never varnish my 6mm stuff – perhaps I should?
Detail when it matters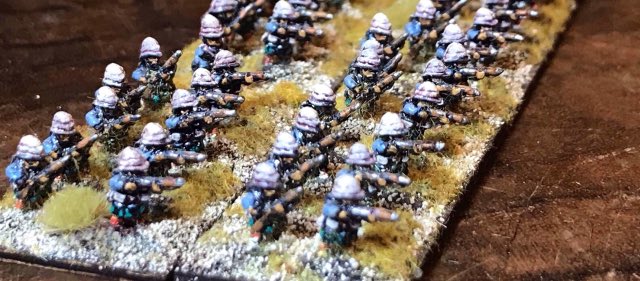 Some detail can really pay off and look ok even from a distance, for my Gallic warriors below I just carefully added some blue ink – upfront it does not look very well but from a distance you could image that those are some kind of tattoos. The second tweet show the power of using highlights on bare skin making a hell of difference to the final result. The final tweet is showing how powerful some nicely detailed shields can be. The last one about painting Tartan in 6mm, well actually it is not Tartan at all – the brain will fill in what is difficult to paint.
Basing is not everything but pretty close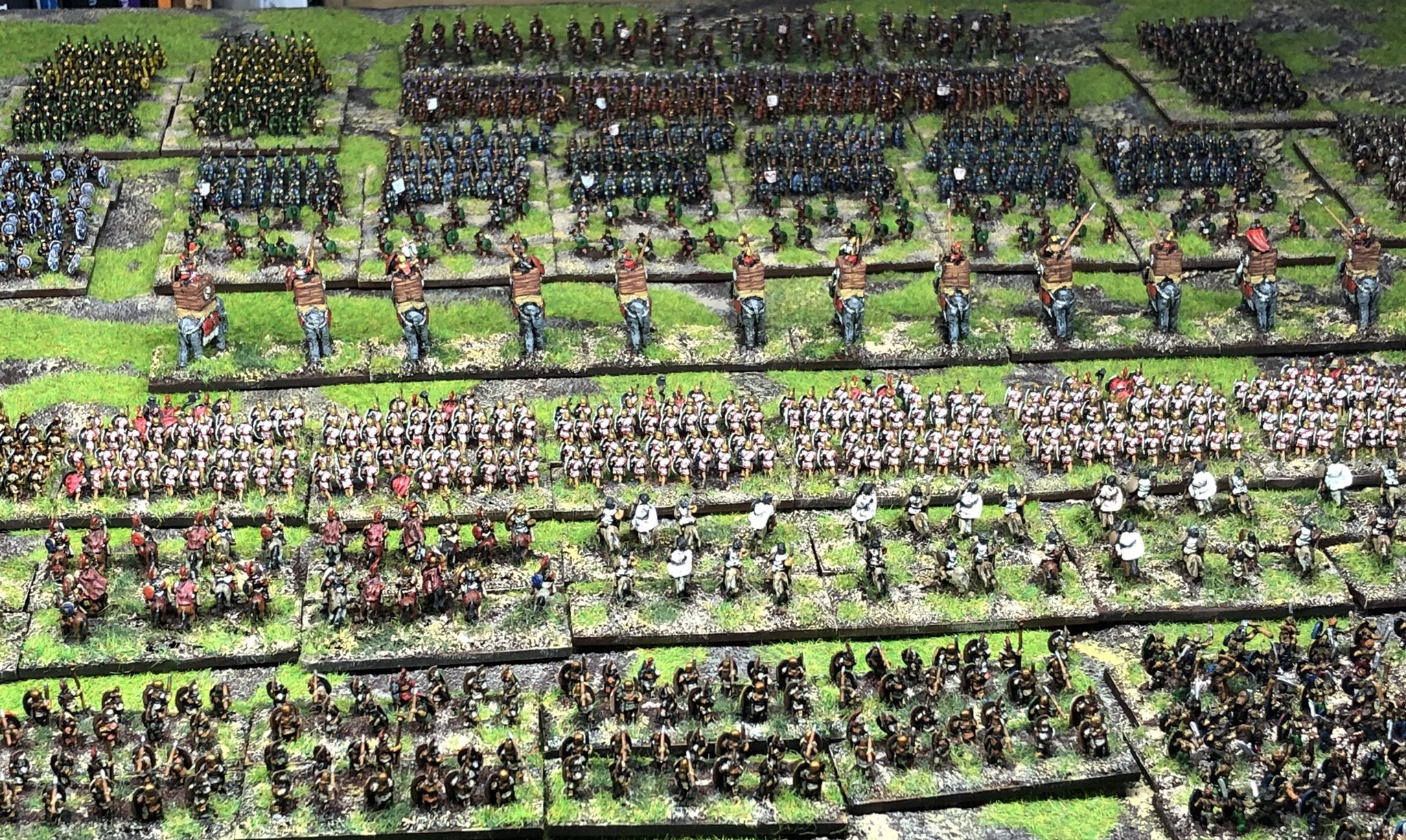 Make sure your basing is consistent and think about how it interfaces with your board/mat, well at least the one you are most likely to use. It is more powerful if the base blends into the playing surface and the army is aligned. All my 6mm stuff is more or less aligned, this includes the terrain – it all comes together.
Light and Sight
This is really important if you are not able to see properly your painting will suffer. First priority get a good daylight lamp, mine cost about £120 but I do spend a lot of time under it. Second if you are not able to see properly get some magnifying glasses to support you doing the work – I just use my normal glasses and it works fine at the moment.
Some Bonus Tips
Anyway, I do hope that was of some interest, please provide some tips and advice of your own in the comments.