As I reported in an earlier post the Little One and I wanted to get another Space shuttle for the Stargrave/5 Parsec Stuff (see the earlier post here) so we got the 1/55 scale Moon Bus from the 2001: a Space Odyssey Movie from 1969. It really has a nice retro feel to it.
It is a nice model but I wanted to give it a little bit of character so I did not go for the clean look of the movie (and I doubt I would do it much justice anyway). So I went with a Silver base coat and then a Sepia Wash all over then some weathering with pledge floor polish and ink and some grime wash.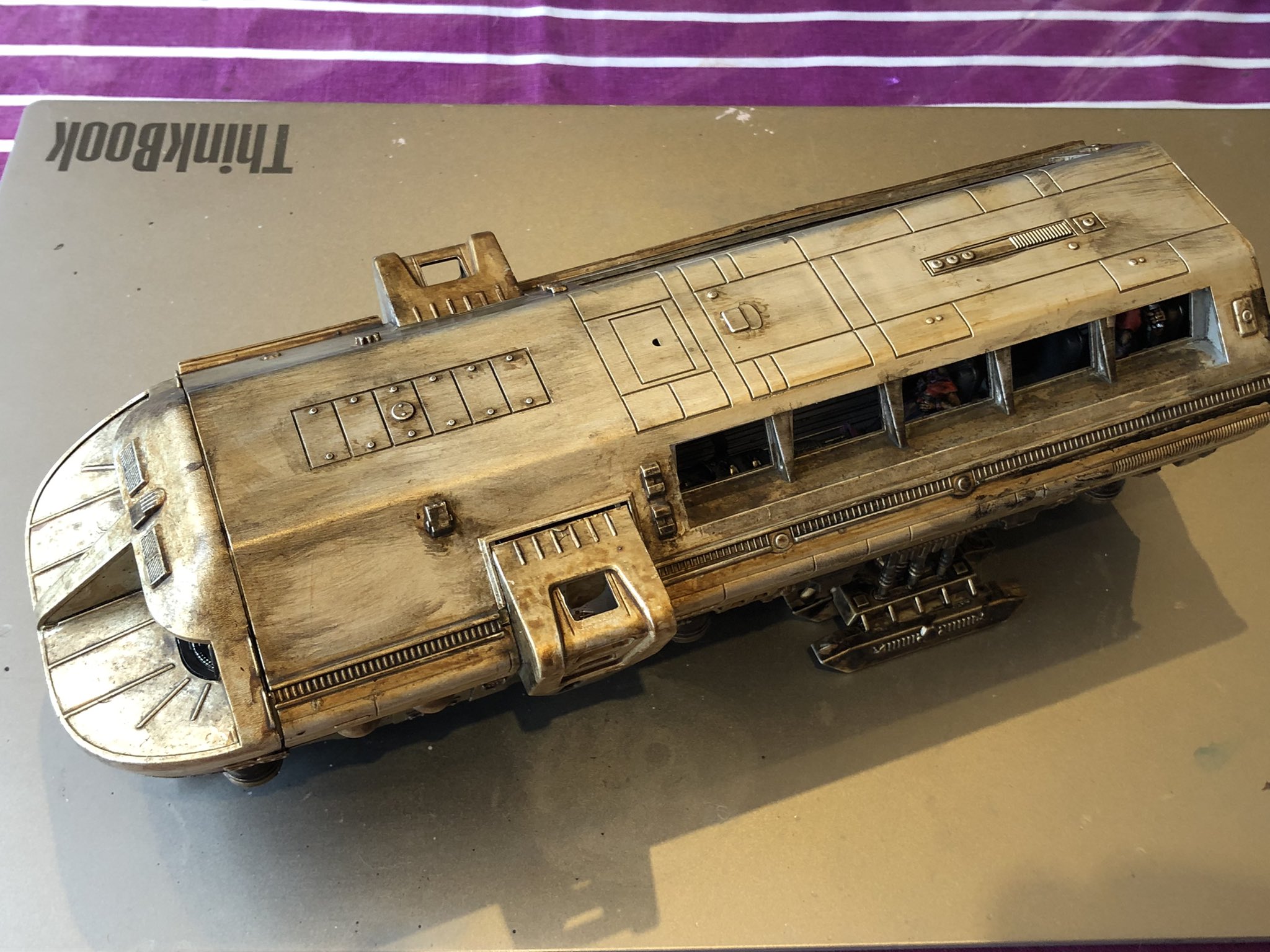 The set comes with some characterless pilots and astronauts that I threw away and replaced them with some of the Stargrave plastic miniatures from NorthStar for Pilots and some Rockers and Punks from Fornlorn Hope Games to represent the Spawn of Speed band. I have already have a set of these as shown in the link here.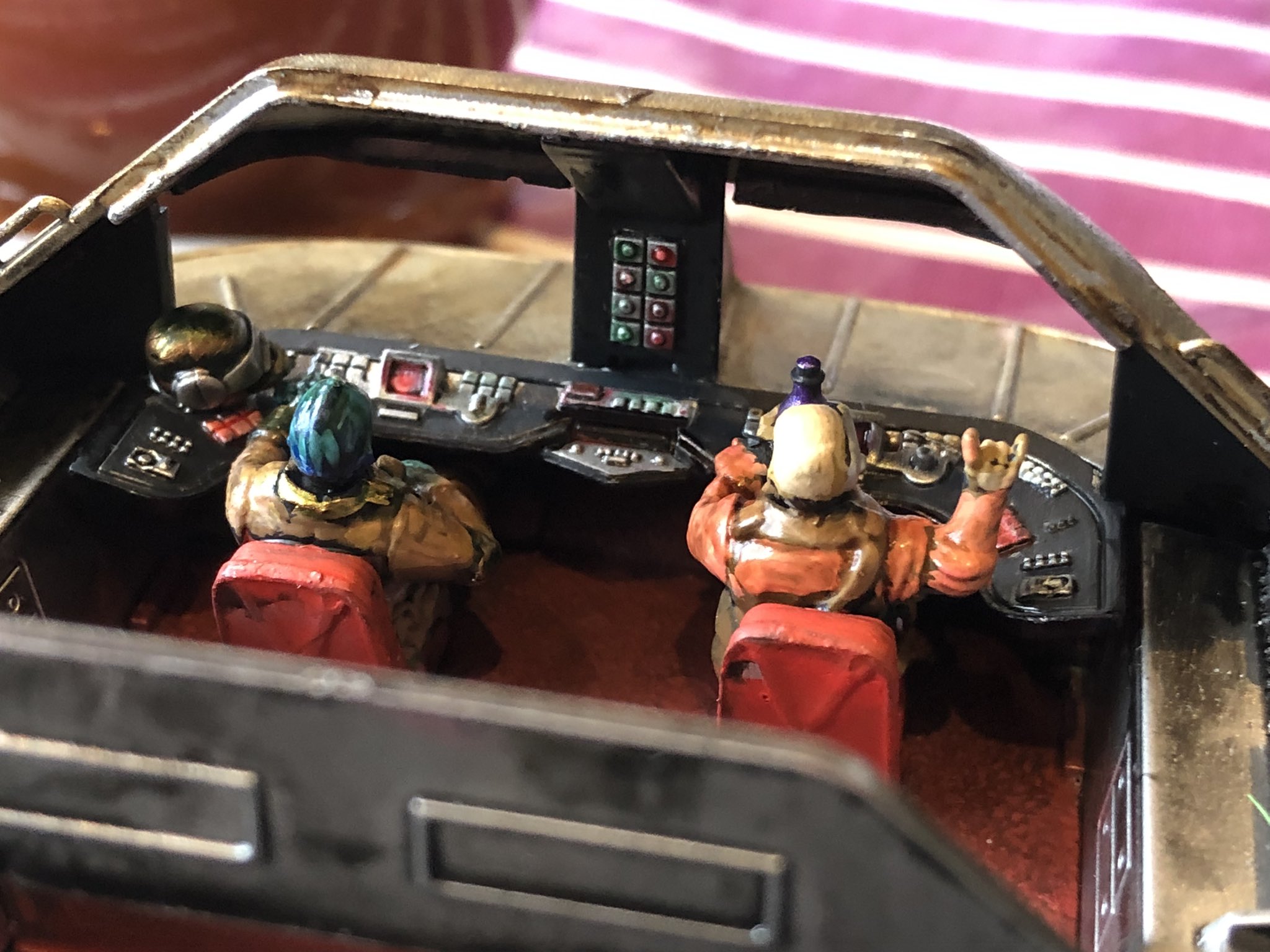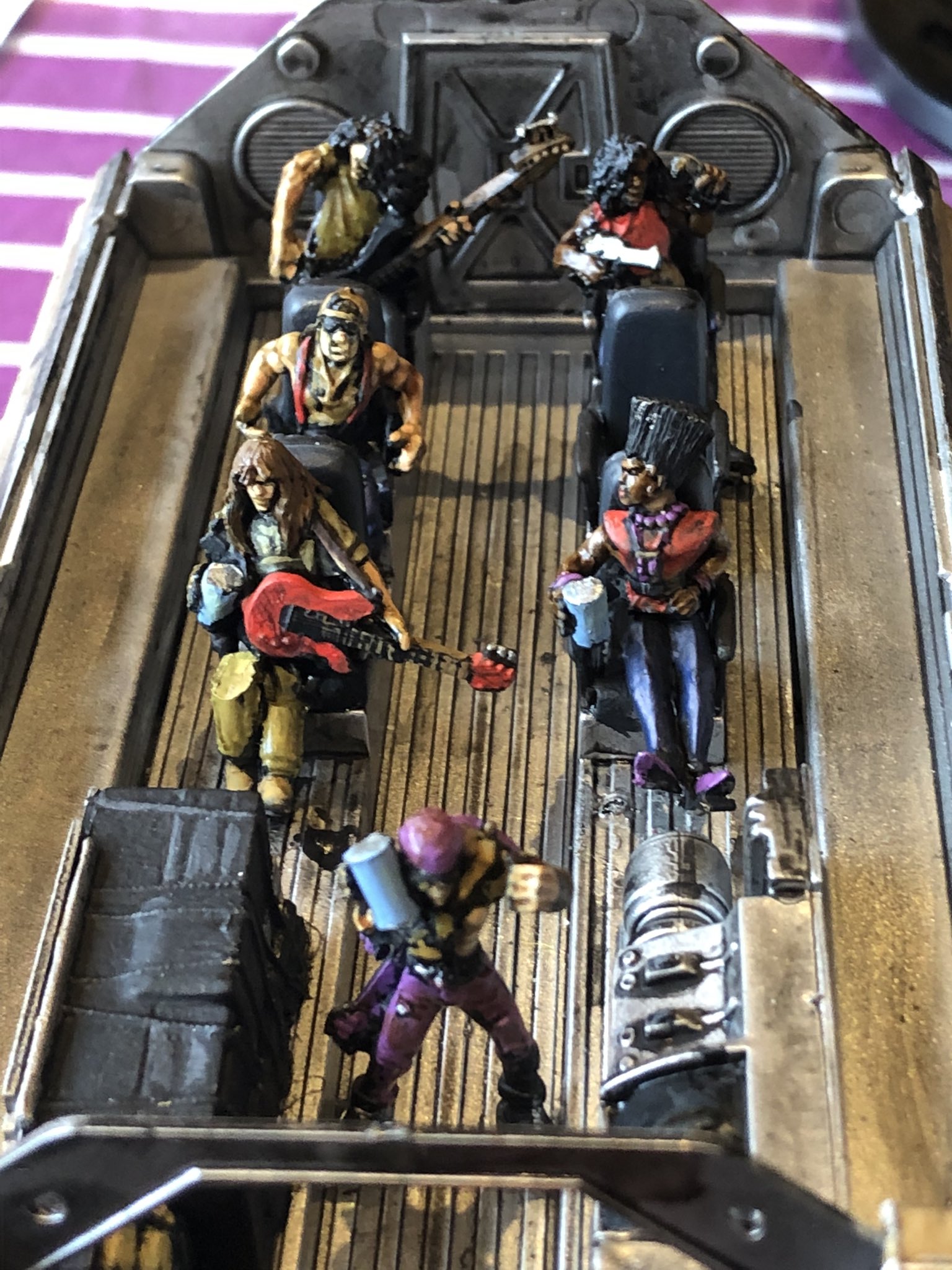 I have ordered some LED light as I thought it could be cool and light up the model from the inside and then finally add the windows. I am also going to tried to make some decals for the beer cans.
I really like these kind of diversions going a little bit crazy when you can.
The Charity Project
On another note I think the presentation of the Charity Project last week was a success and we now have kindly been gifted a battle mat by Geek Villian (link here, check out their fantastic range of mats, I have 4 and can more than recommend them) that will be included in the project and I will contact some 6mm terrain producers and ask if they want to help by giving terrain and buildings so the winner of the two armies will get a set of rules, a mat and terrain so they can sit down and start enjoying them from day 1.
Here is a video of the presentation I gave, less my voice over, if you have not seen it and want to know more about this amazing project. 50 painters creating a truly unique set of two fine 6mm armies.
/ Hope that was of some interest