I was flashed a Republican Roman army by Ebay the other day, it looked well painted and there were a lot of miniatures for the £65 asked for including postage, with a mixture of Baccus and Rapier models. Doing a quick calculation I found the metal value was about £62 if the models would have been bought from Baccus and Rapier, the models were really well painted.
Well for the cost of bare metal and the models already base painted I thought it might be quicker to remove the figures from the bases, add some details and rebase them in my own style and base style – I have based all my ancients on 50 by 20mm bases (based on some Command and Colors stuff I have done). Before you do this it could be worth asking the seller how they based the figures – if they based the modes with sand and pva, it is relatively easy to do this (even if they superglued the models first), if a form of filler were used it is still ok but messier and finally if a superglue was used for both attaching the figures and to bind the sand – I would probably give it a pass. These were glued on then based with PVA and Sand – piece of cake.
Here is the steps I took.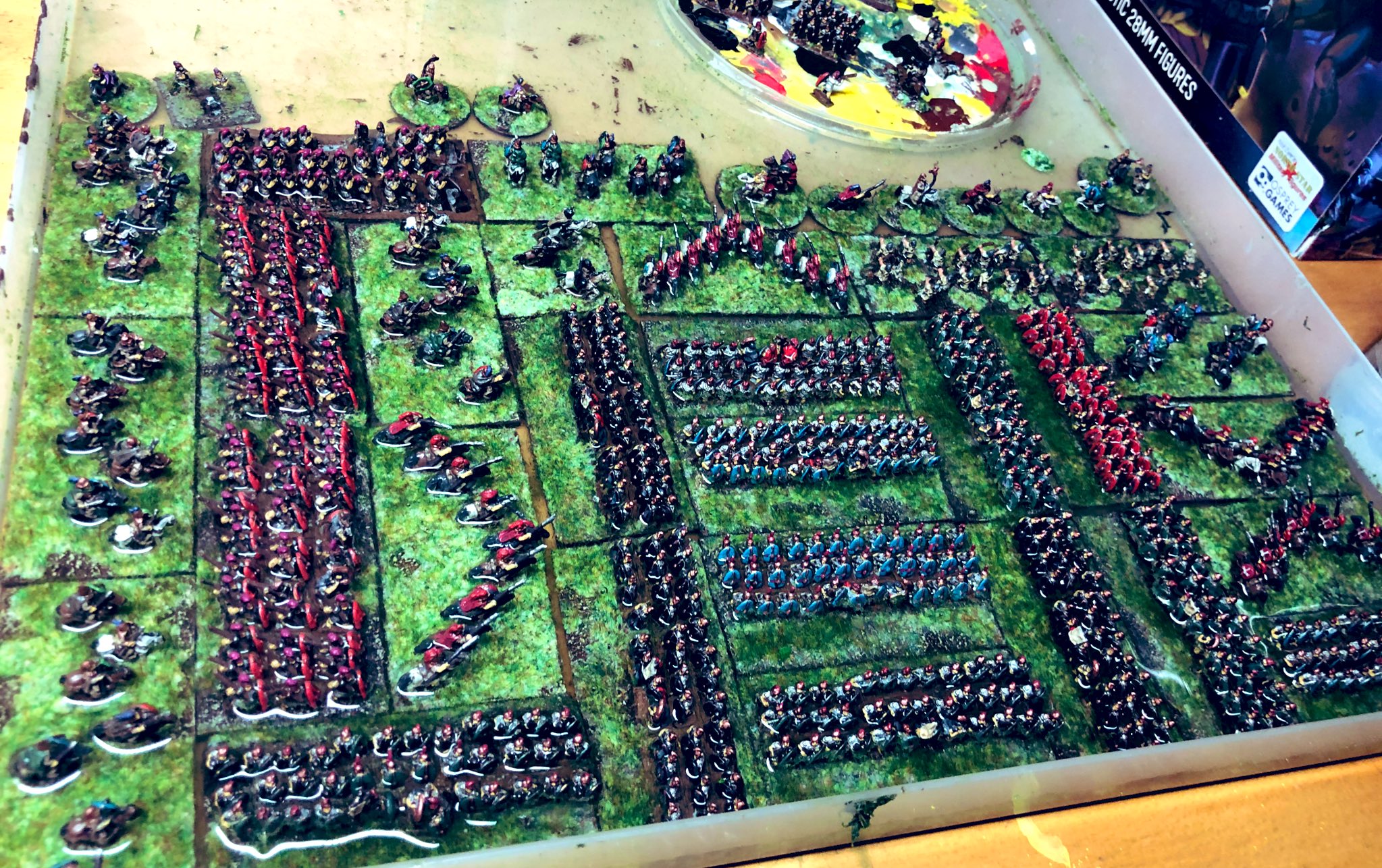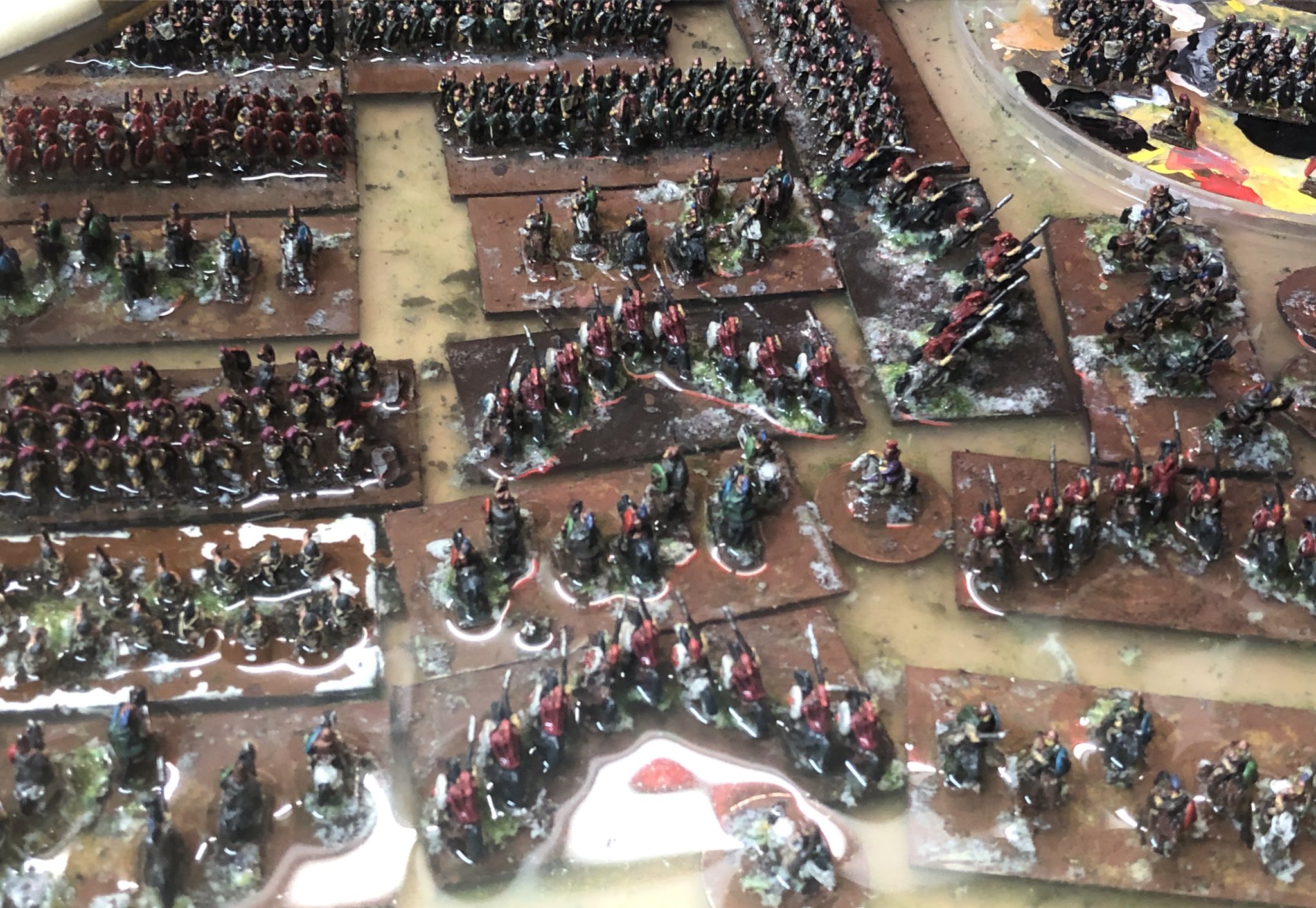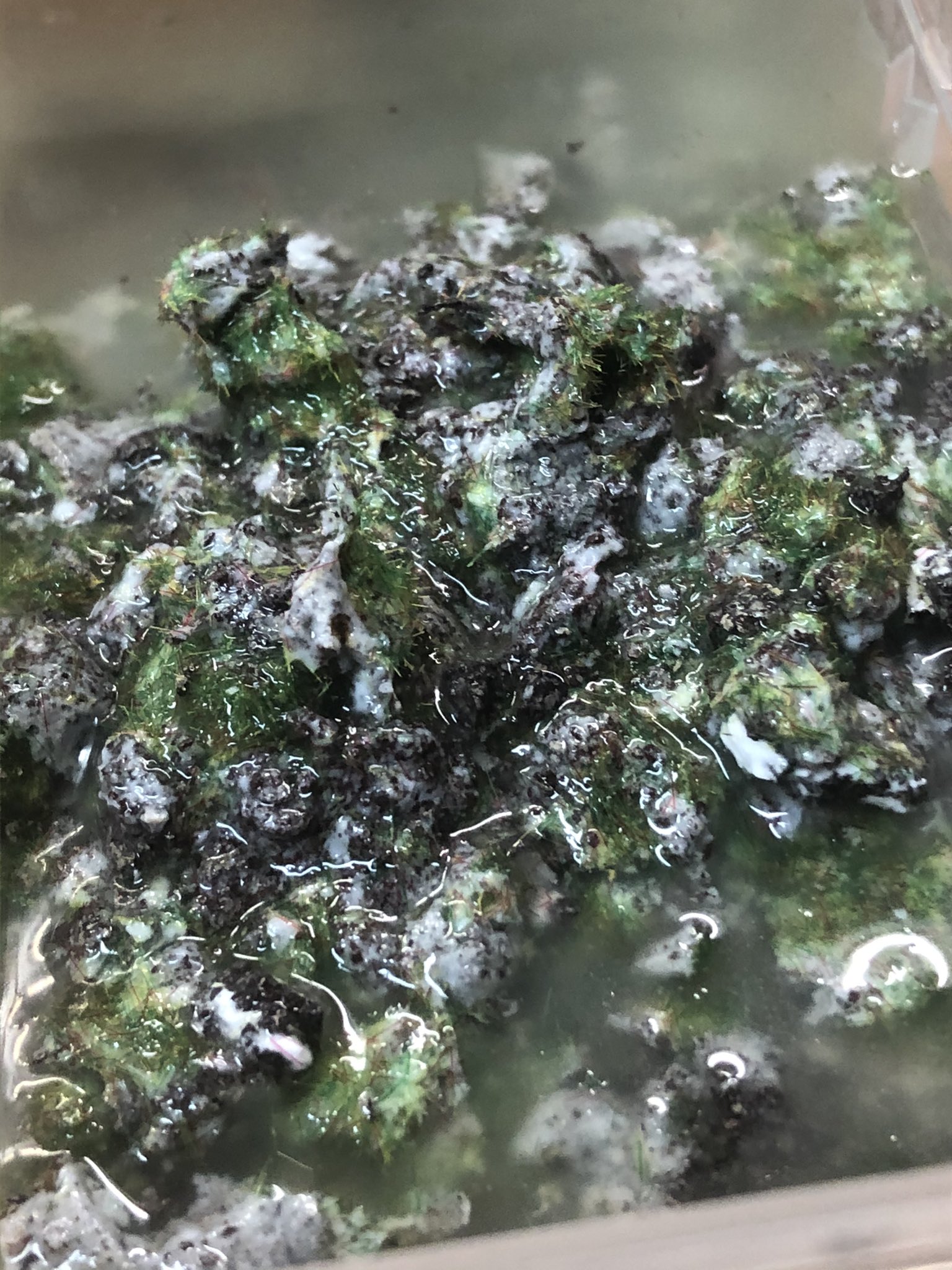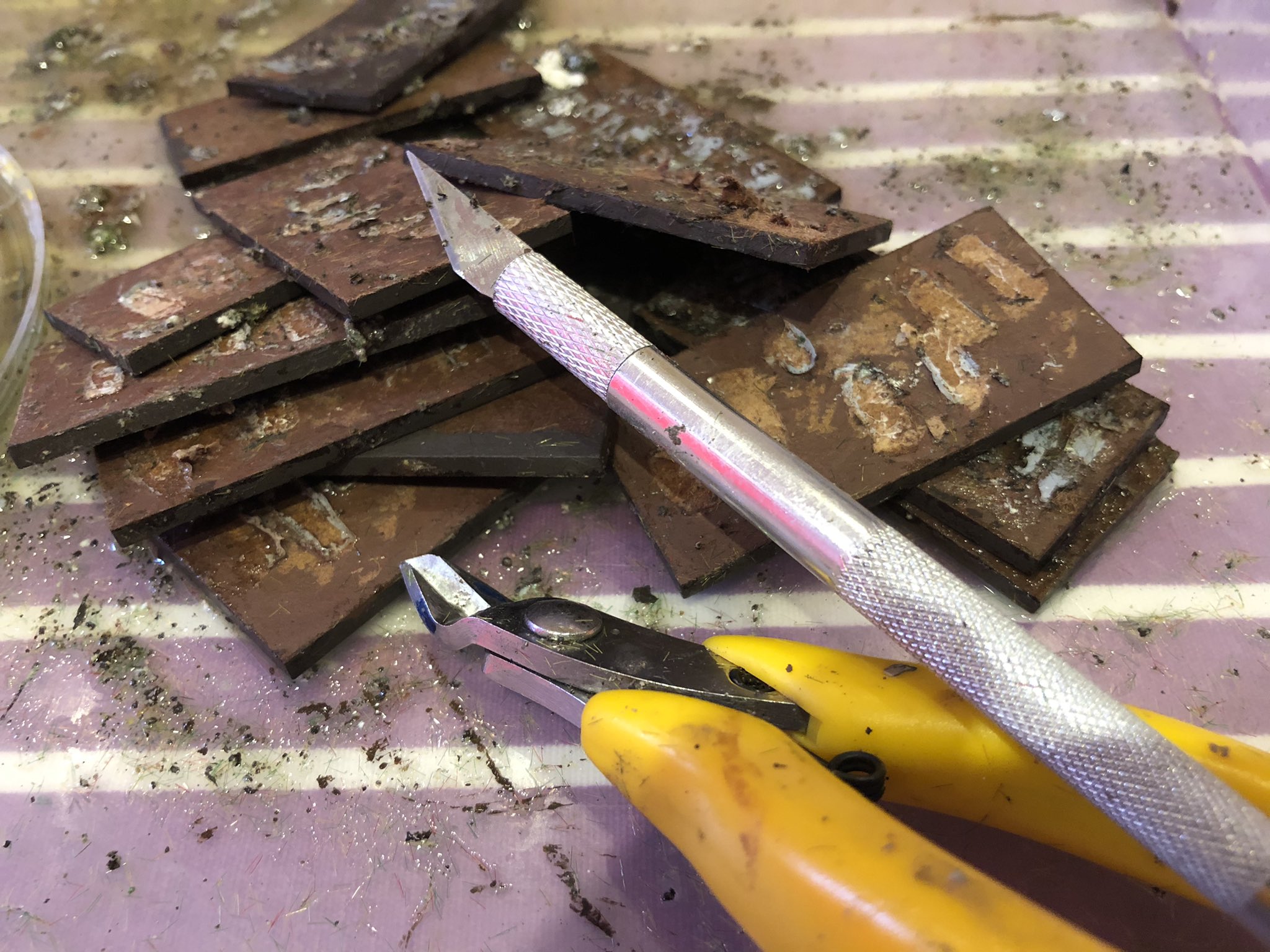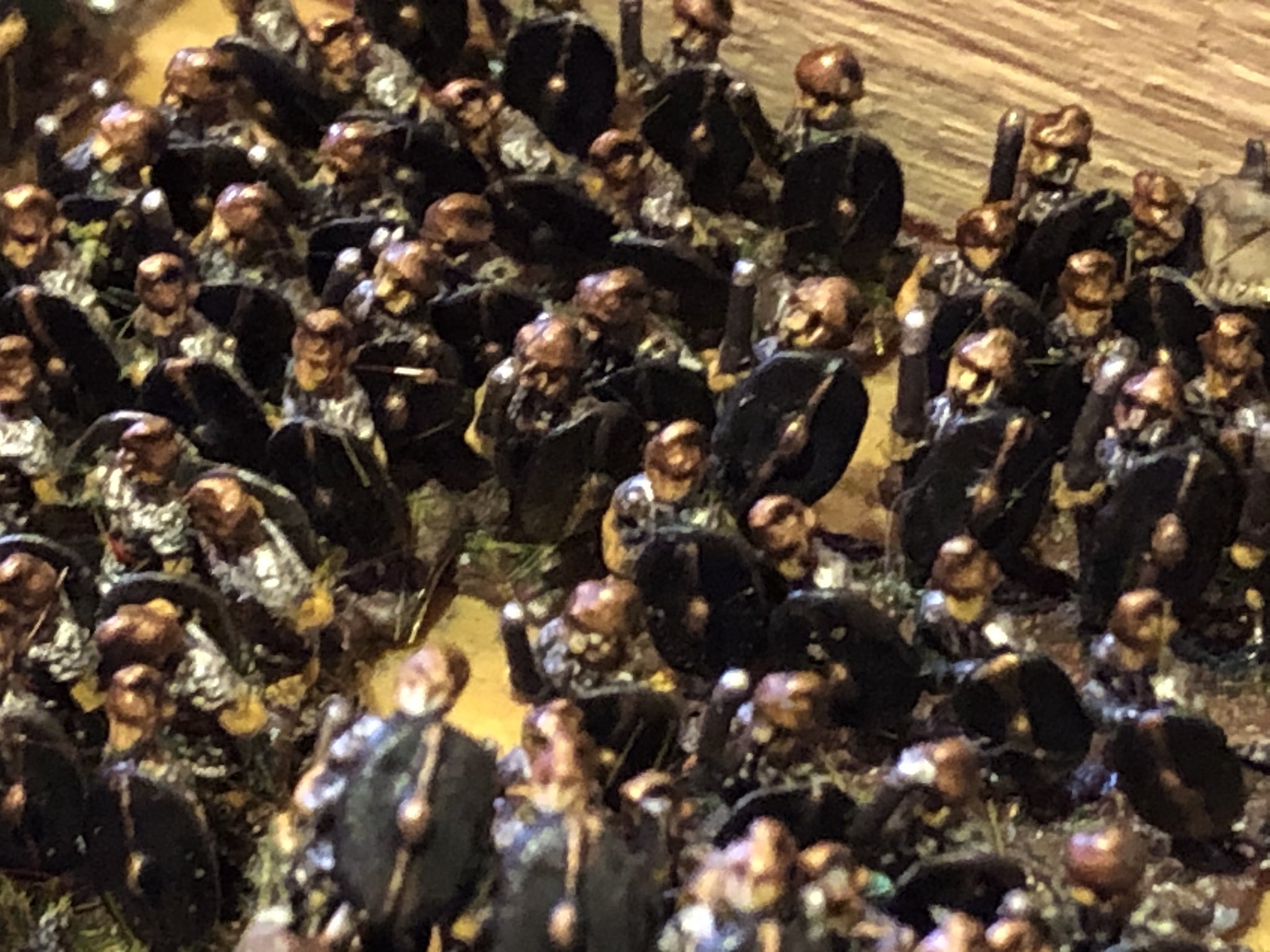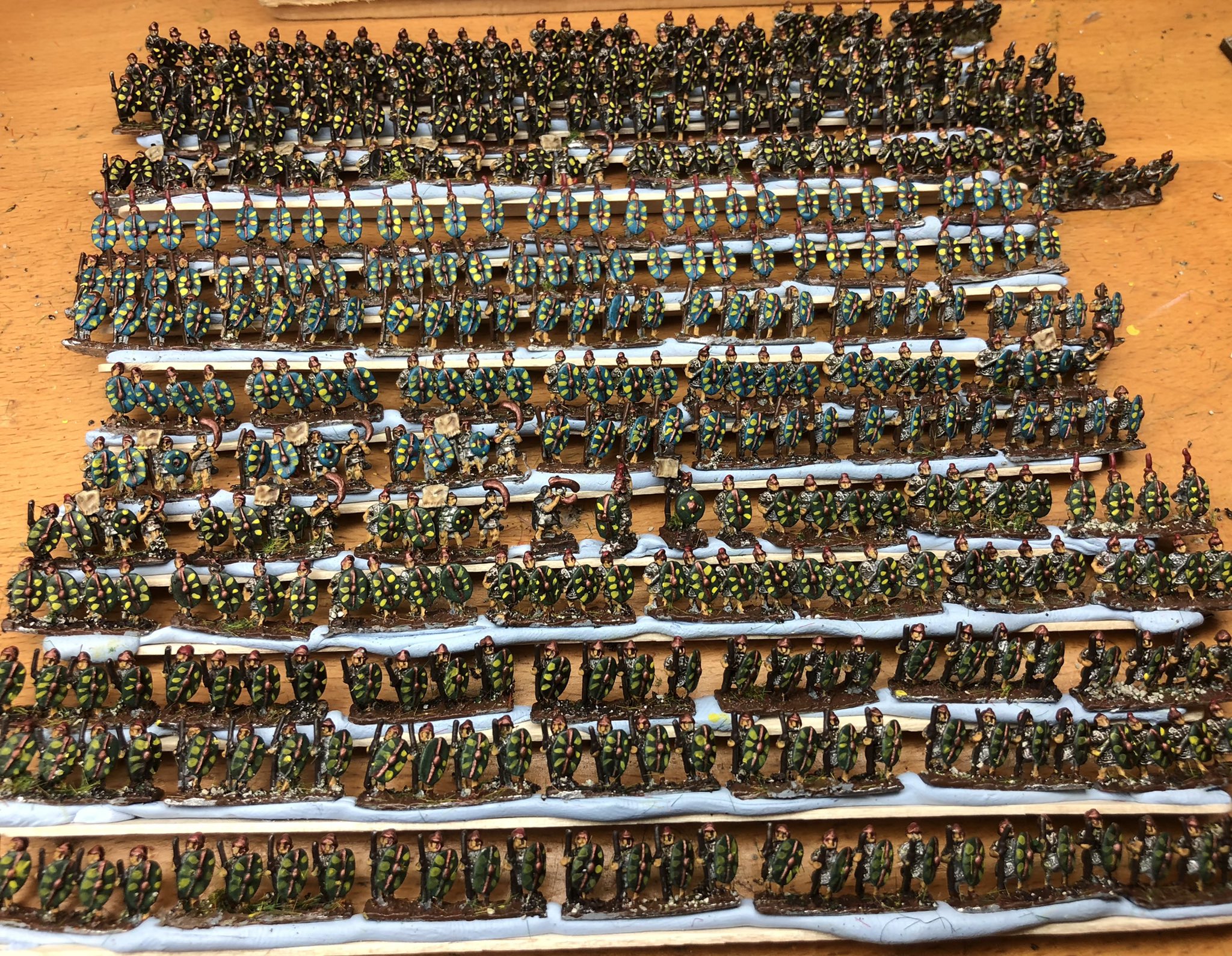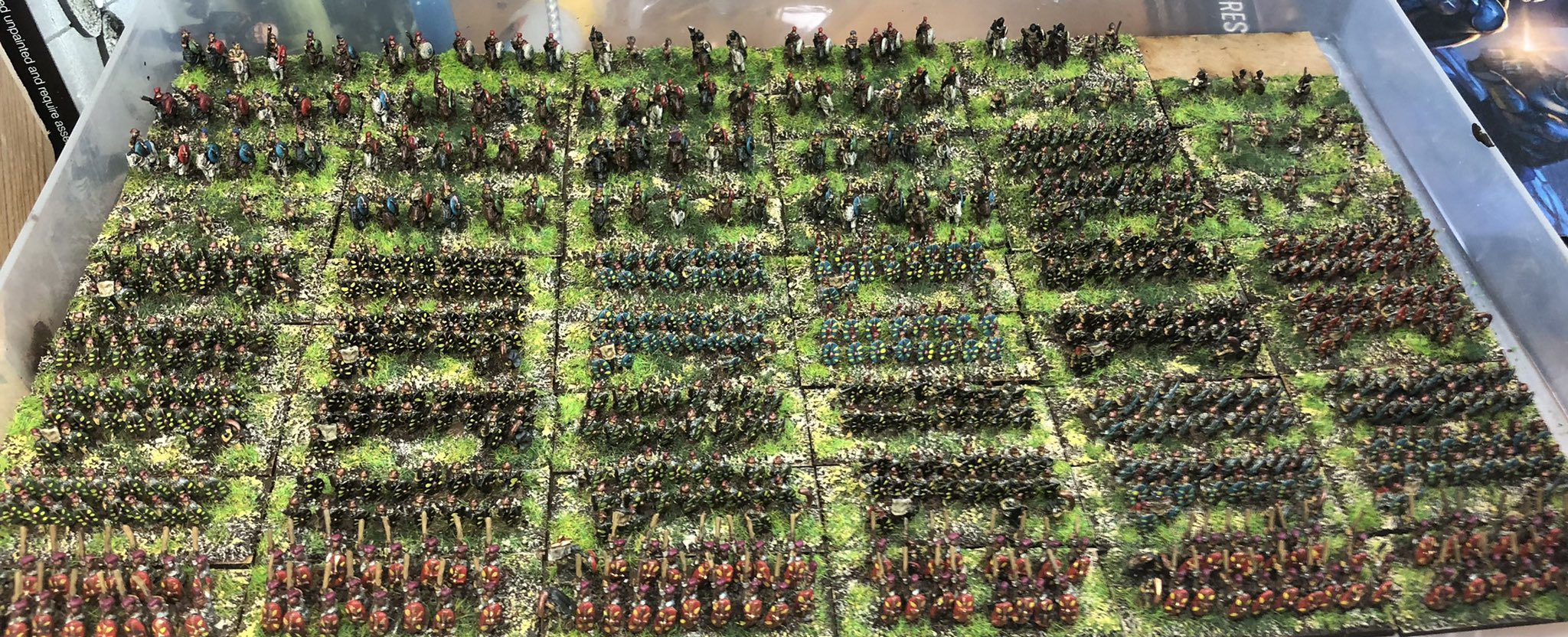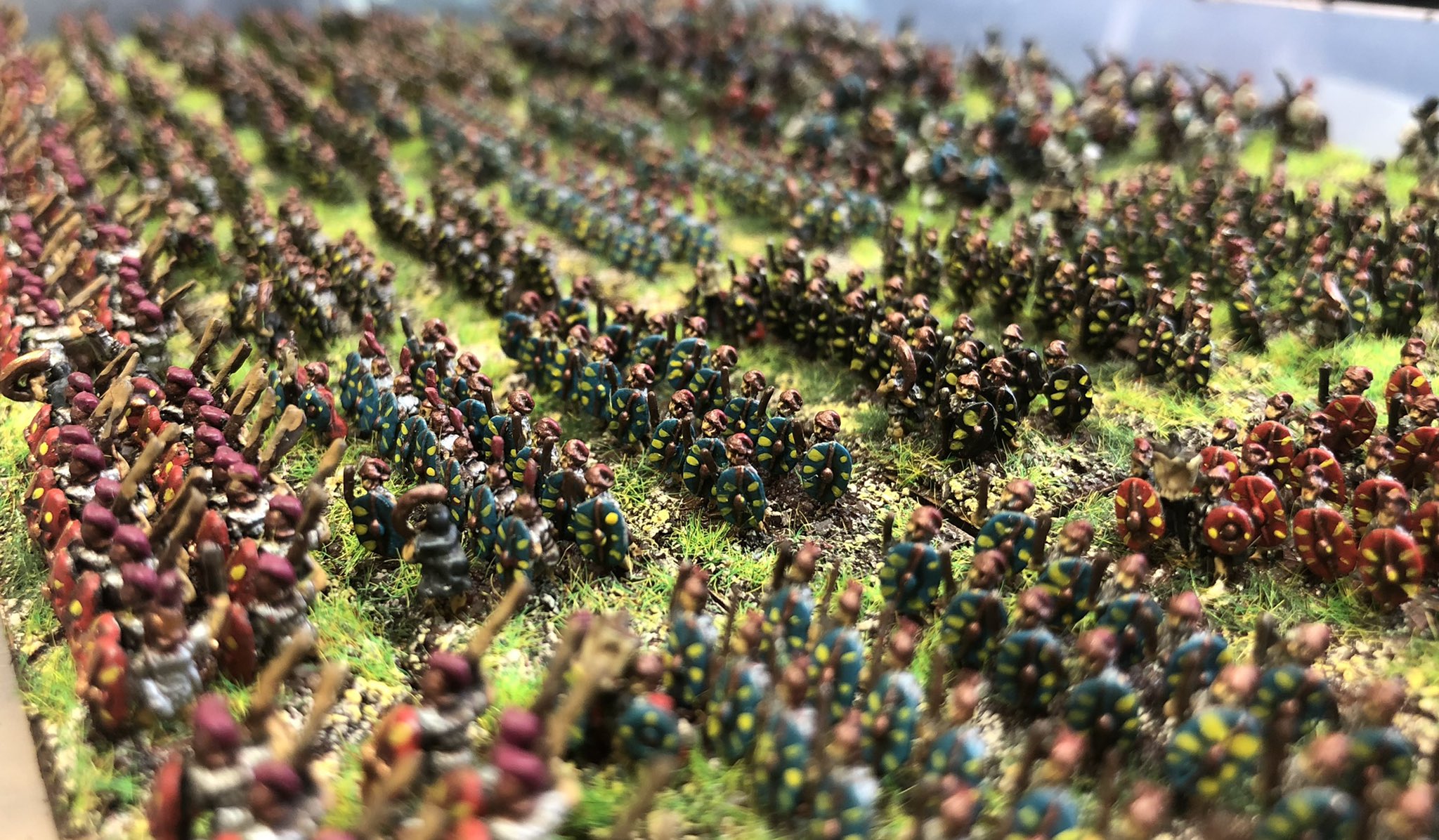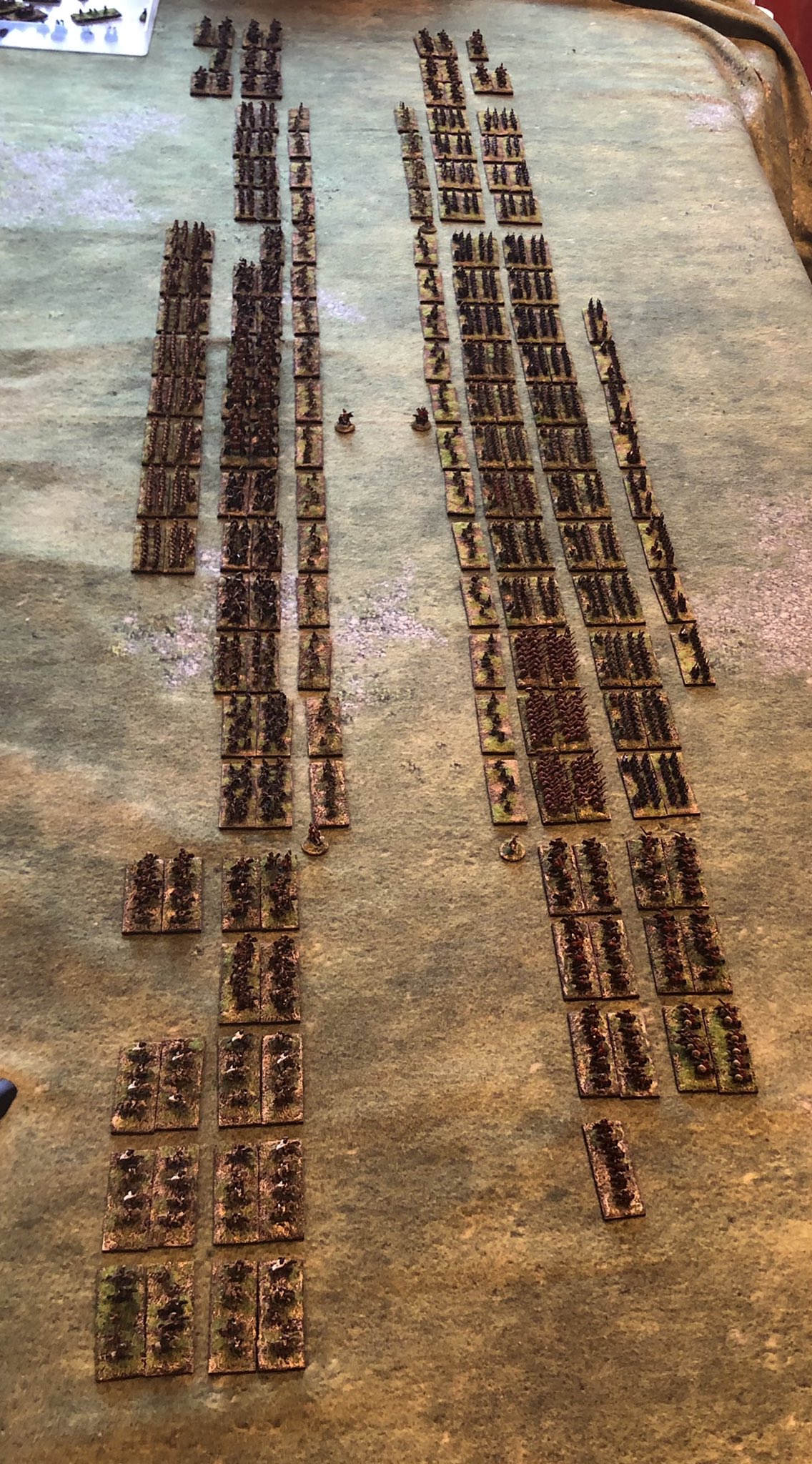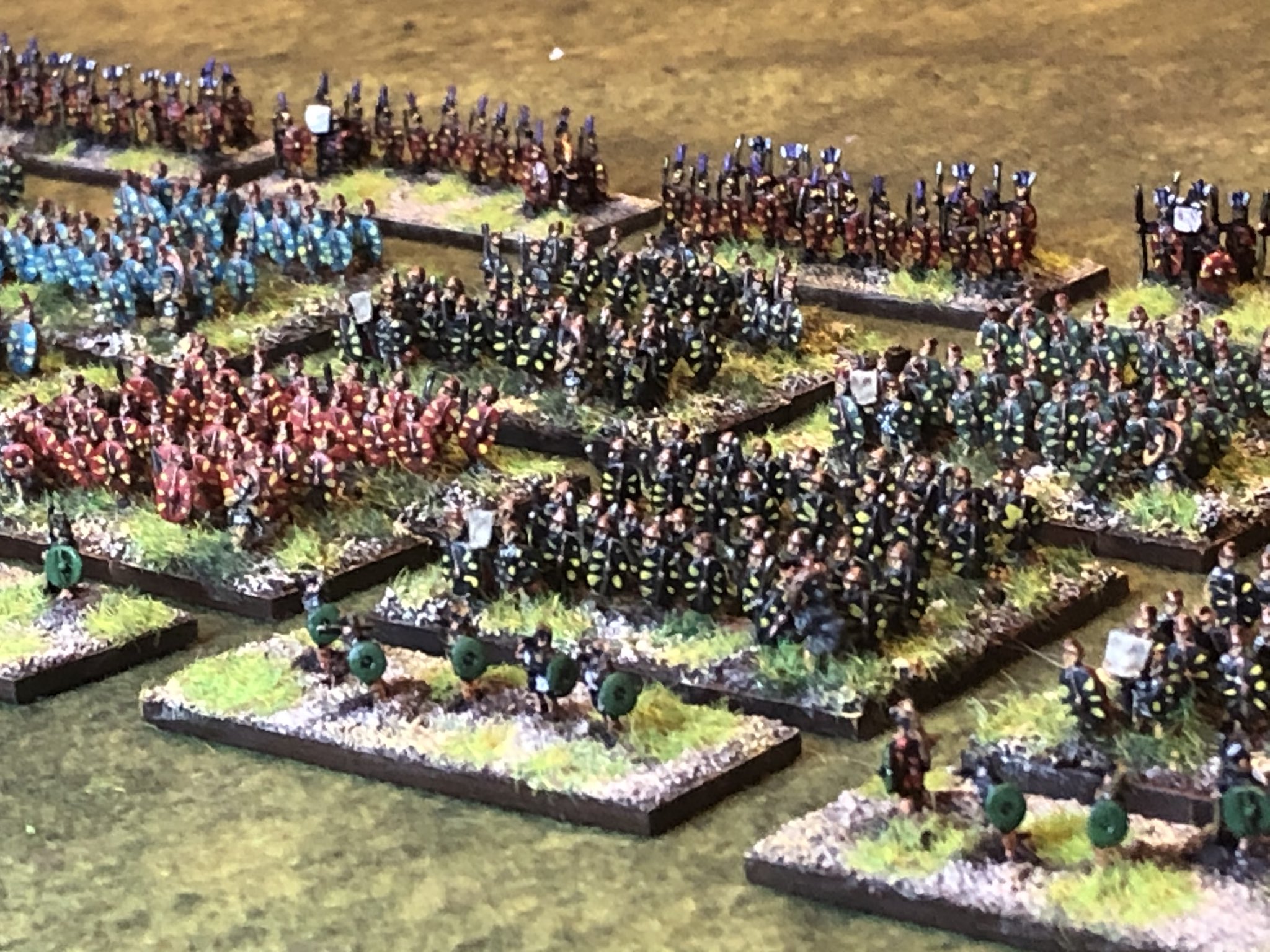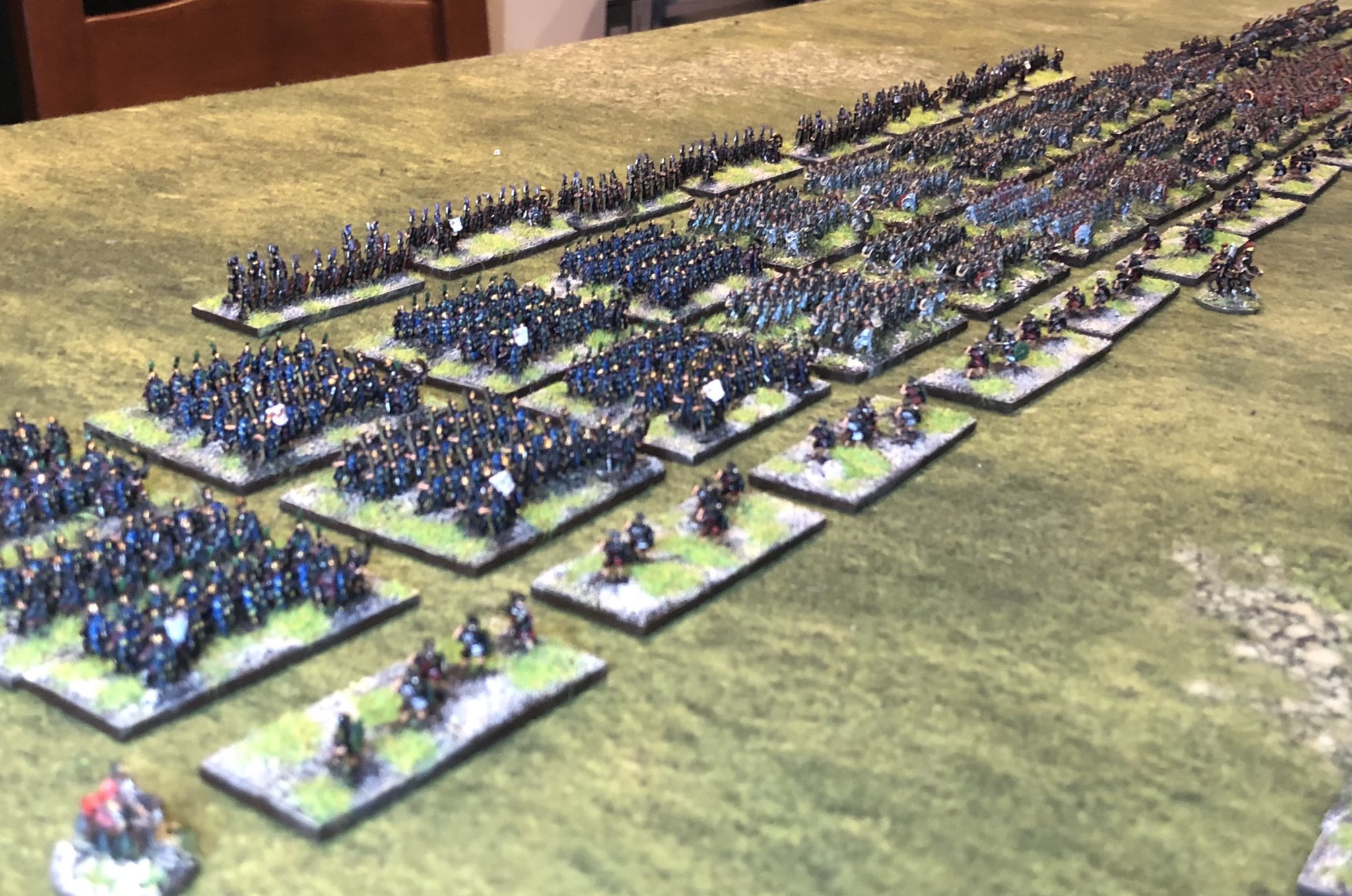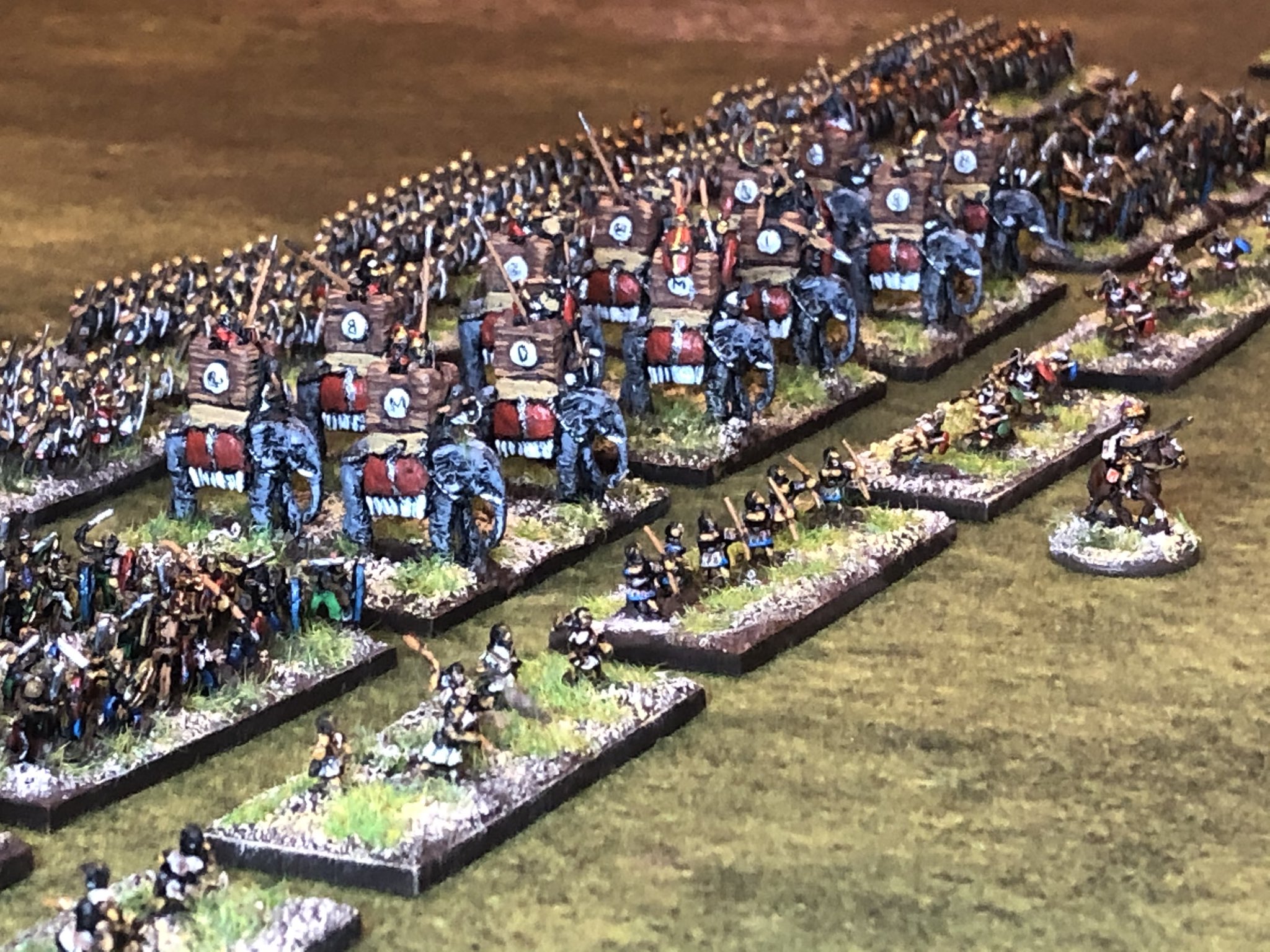 In total it took me a few sessions, about 9 hours to rebase all the miniatures (including doing the shields and a few more highlights) – I would not have been able to paint the bare lead and base up nowhere near this amount, so it was well worth it and fun. With addition of detail and uniform details it is difficult to see any difference between the models I have painted from scratch and the ones I have rebased.
It is messy and I suppose if the basing has been done with superglue and sand it may be tricky to deal with, but otherwise perfectly ok. I managed to increased the size of my Romans significantly to match my Carthagians very quickly.
In other news…
In other news I have enjoyed painting another excellent model I got from Fenris Games – it is called the Dweller in the Ruins and can be bought here in the UK and from Barbaric Splendor, here, in the US. It did not take long and it is an absolute master sculpt – I think a more skilled painter than I could do something really remarkable with the model, but I am more than happy with this result.
/ Hope that was of some interest