A lot on at the moment with work and the fact that No. 2 daughter is heading off to University soon. However I have been progressing a lot with smaller stuff, doing 30 minutes here and there and taking a little bit or extra time on a few models I have been intending to do for some time. It is impressive though how it all kind of adds up doing a little bit here and there – I might be able to tackle this lead (and other materials) mountain before my 154th birthday. Talking about the lead mountain, I did take a hike on it and found some old Doctor Who miniatures I had bought at some point in 2019, and as happens it provoked me to buy a few more (funny how that always works, one down, two more bought, like one step forward, two step back).
Being a hard core fun of the series and remembering fondly watching the fourth Doctor a few years after their original airings on some early satellite channels back in Sweden.  I was working weekend distributing leaflets and selling a Sunday broadsheet newspaper (Dagens Nyheter) to one of the poshest areas in my hometown – guaranteed sales and plenty of tip.  I was 12 and it was a great Sunday earner for a fair few years. Doctor Who use to air early in the morning and I used to set the clock early to wake up, collect my leaflets and the newspapers and then watch the Doctor Who whilst having my breakfast then off to earn some monies to buy RPGs, adventure books and comics – amazing times.
Doctor Who – Pyramids of Mars
This is one of my all time favourite Doctor Who adventure, evocative, scary and bloody brilliant. Here are few shots from the adventure.
I did the Mummies, Suketh on his throne, two of his servants, Namin and Marcus Scarman. I already have the Doctor somewhere. I also painted Leela, standing in for Sarah Jane, who was originally in the adventure. All models are from Black Tree design – I really like these.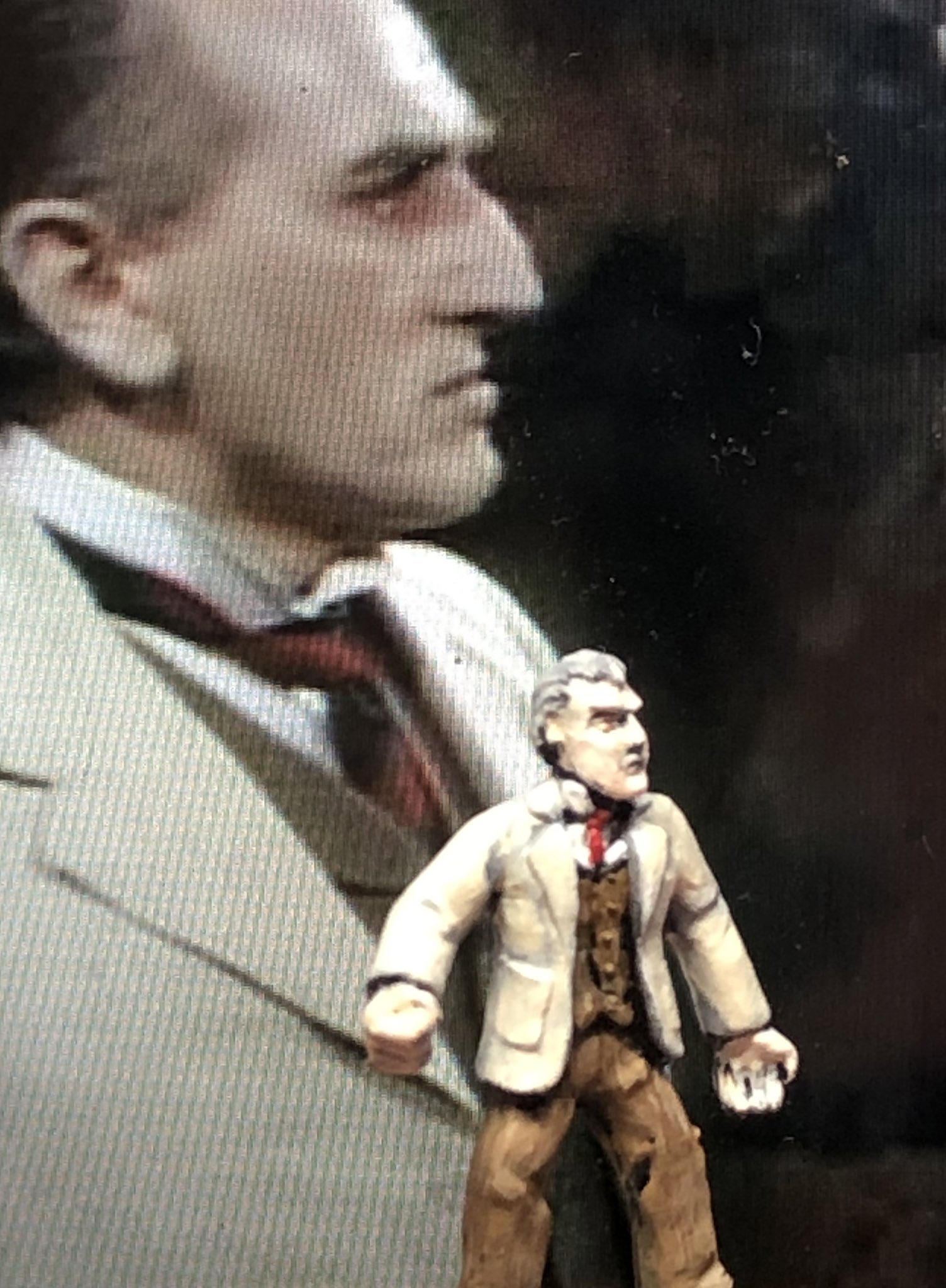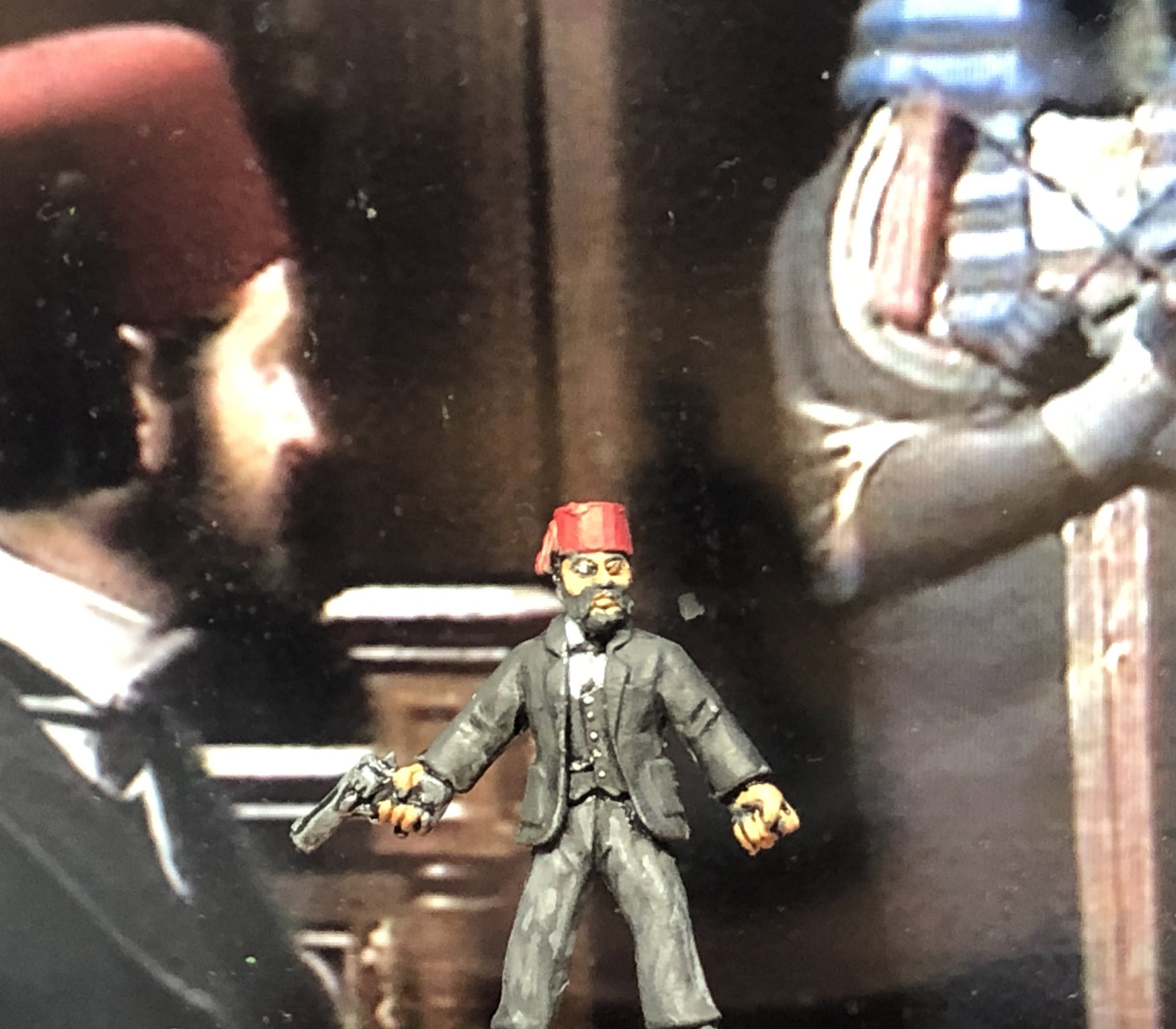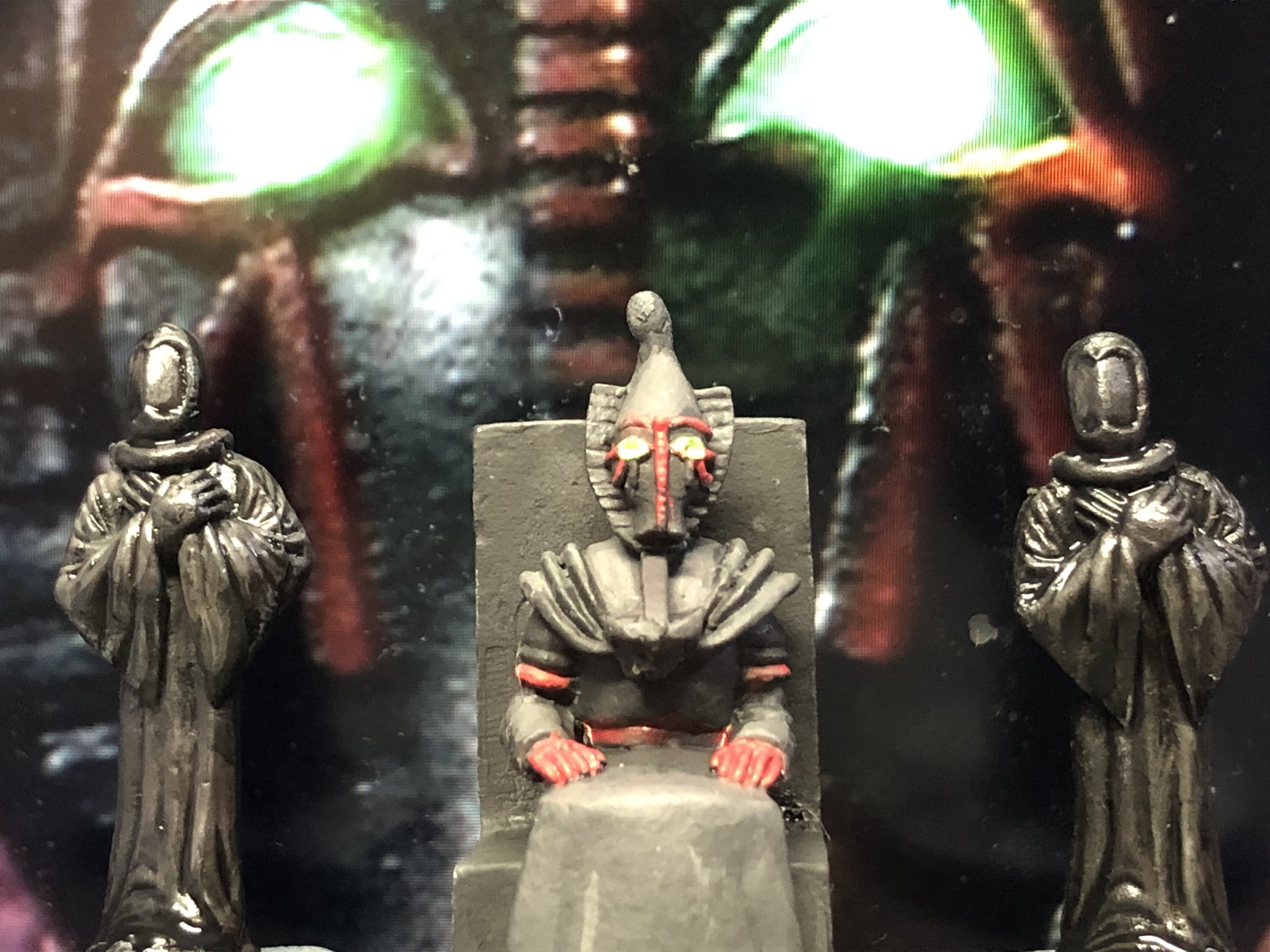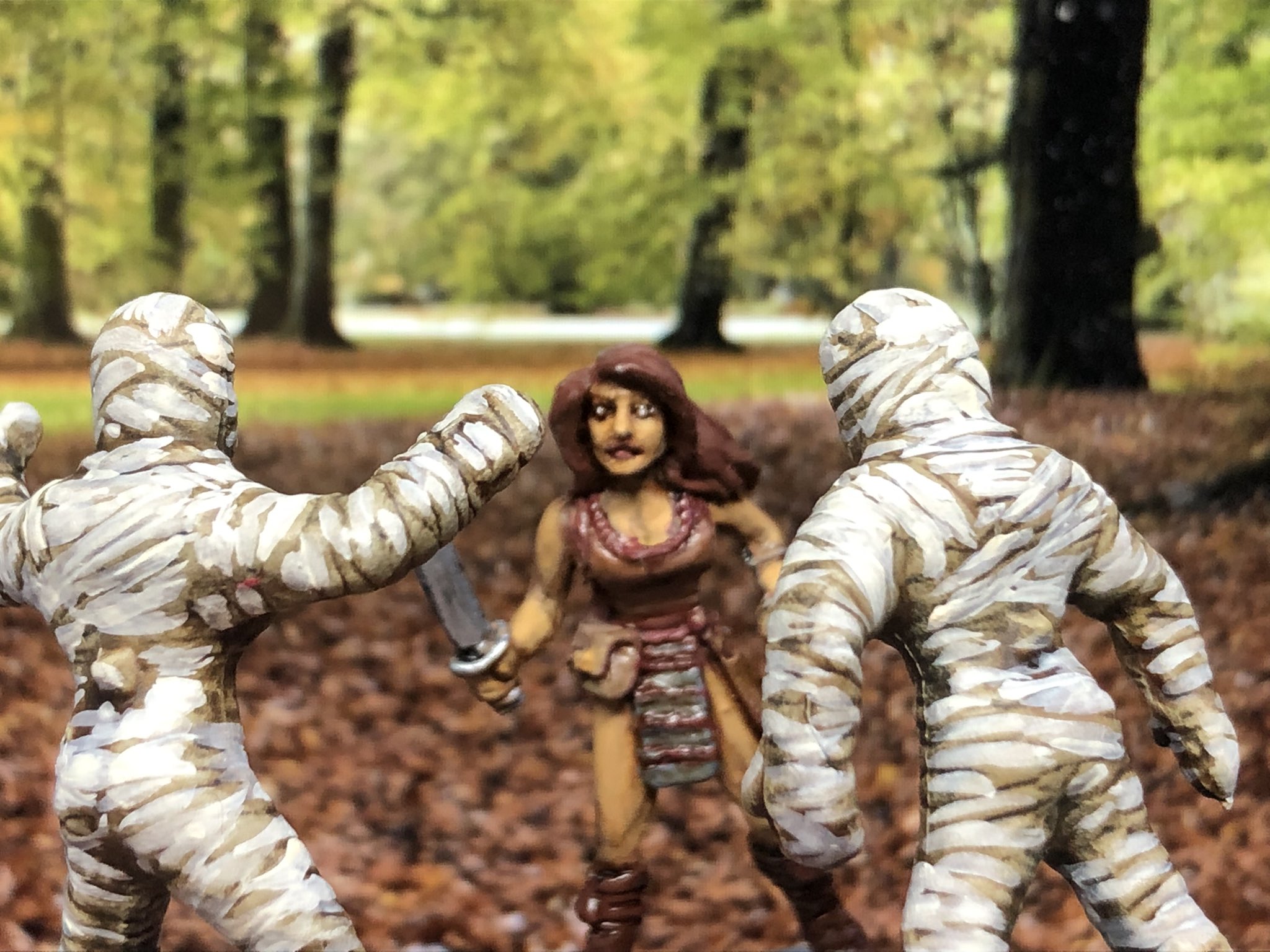 I intend to use these playing some scenarios using the Doctor Who miniatures games (I think it was produce in 2010). It was available free for a while and I managed to get hold of the game and a fair few Scenarios.
I believe the system is very similar to the current 7TV ruleset by Crooked Dice. There are scenarios for a number of different Doctors, I have ordered miniatures for Black Tree for the following scenarios. These are also scary and atmospheric.
These were the codes I got from Black Tree, but will have to get some additional fillers from other ranges, like the Tong Cultists, a Range Rover for the Unit soldiers, etc.
DW462 – 4th Doctor in Sherlock Holmes Hat
DW311 – The Master
DW702 – Brigadier
DW322 – Capt Mike Yates
DW323 – Sgt Benton
DW1003 – Unit Patrol (7)
DW314 – Bok
DW327 – Azal the Daemon
DW413 – Weng Chiang
DW414 – Mr Sinn
DW418 – Lih, Sen Chang
And I did do the miniatures I would need for the Warriors of the Deep last year, but I do think I ever wrote a blog about it, well another time – this is my second favourite Doctor Who episode (and there is no Tom Baker in sight!).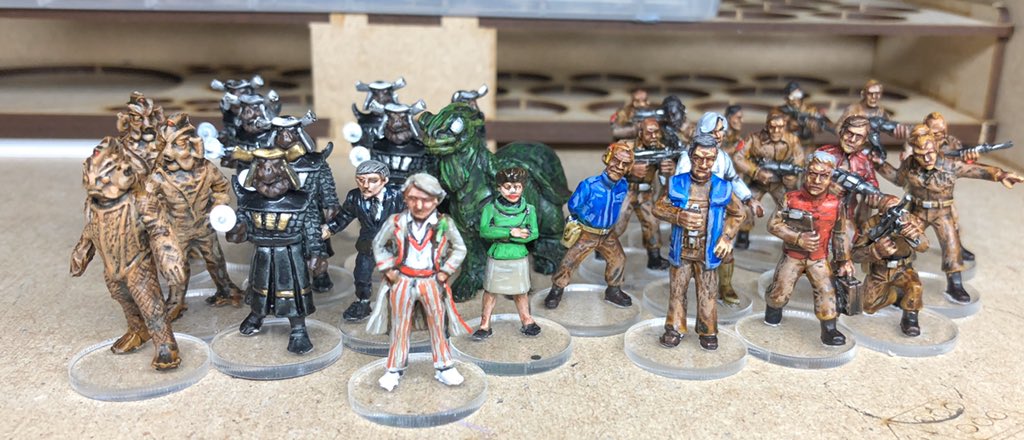 So loads of Whovian fun lined up with some of the finest episodes.
/ Hope that was of some interest