During the hostilities of WW2 the Royal Swedish Army was undergoing a number of changes and the most significant at the Platoon level was the 43M reorganisation. This organisation was ordered for the Army in 1940. The objective was that all units would have completed this reorganization by 1943. This re-organisation introduced more fire power to the Rifle Section by equipping the NCOs with SMGs and adding 2 No. Semi-Automatic rifles to each section. Further firepower was also provided by the introduction of a fifth Specialist Section with a 47mm Mortar team and an Anti-tank rifleman to each Platoon. In addition, a rifleman per section was a designated Sharpshooter and had a scoped rifle.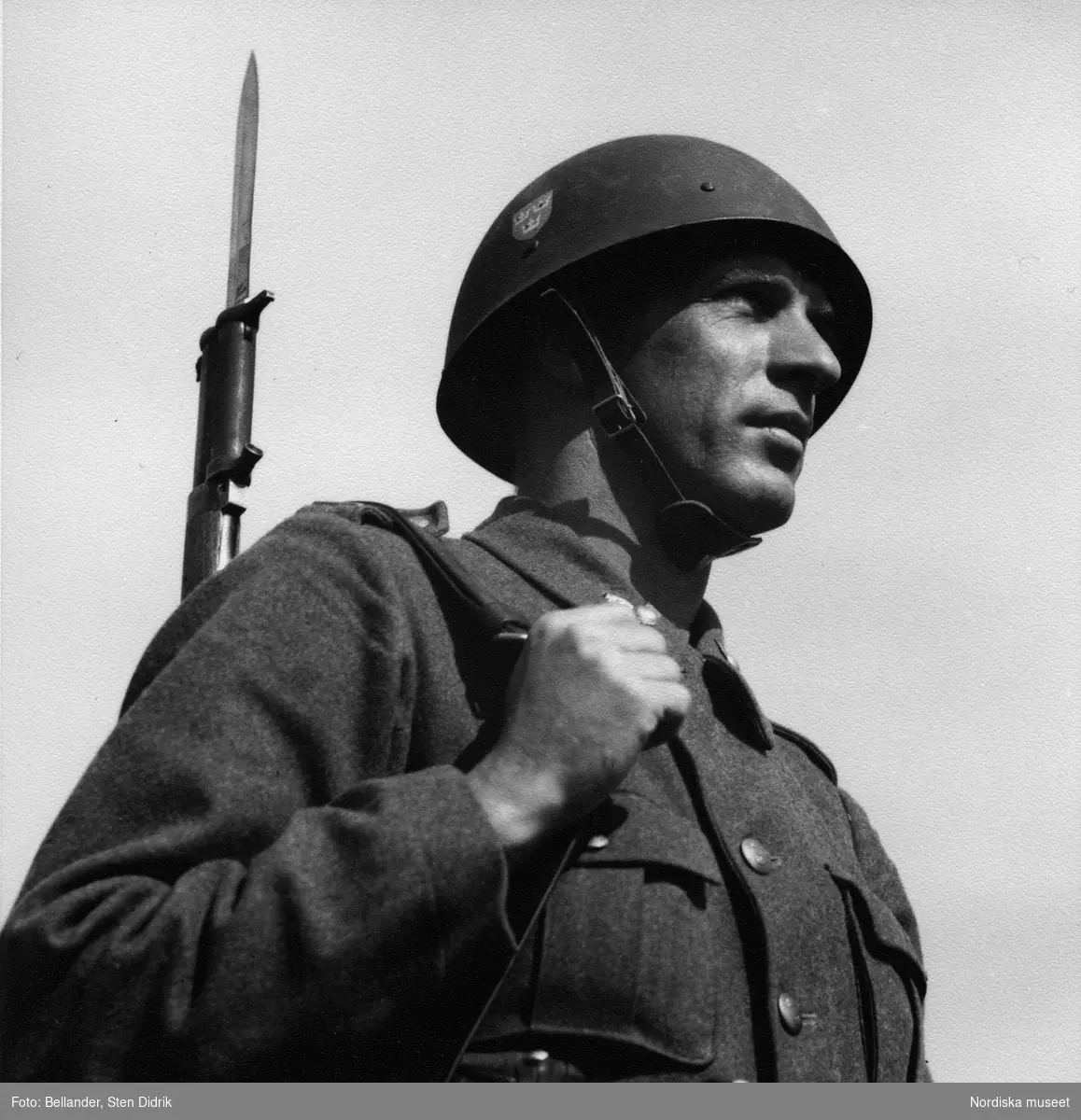 These lists allow you to field a normal Rifle Platoon (Skyttepluton) or a Ranger Platoon (Jägarpluton). The latter was more than often used to do specific recon missions and to distress the enemy.
These platoons would most often march onto to the battlefield, with a platoon cart and a horse. Some platoons may be equipped with bikes and some may even be driven to the battlefield in a truck.
The changes were gradual, and we suggest that the player can choose to play either the 1940 to 1943 or the 1943 to 1945 Rifle Platoon for the 1943 campaign.
You can download the latest lists in a PDF format below (they are work in progress, if you have any views or suggestions let me now).
And as a bonus, here is some background links to this project, from old blog Posts.
https://rollaone.com/2020/03/30/grognard-files-swedish-radio-and-dalarna-1943-more-progress/
Swedish Rifle Platoon in WW2 for Chain of Command – Getting a Ride
25th Panzer Division for the What-if Swedish Invasion 1943 – Part 1
Swedish Rifle Platoon in WW2 for Chain of Command – Getting some Heavier Support, Part 1
German Infantry Platoon(s) for the What-if attack of Sweden in 1943
Germans for the Swedish 1943 Tourist Season and CoC in Dulwich