Been busy with work and other stuff the last few weeks and as seems to be the case this year suffered in doing any regular blog updates. Will try to get back in the saddle at some point. If you are using twitter you could always go and find me there as "Per at Roll a One" @Roll_a_one, I am currently running a #36traystochristmas series "showing off" some of the many trays of 6mm I seem to have produced over the last few years. Breaks the isolation boredom.
Angry Farmers
I bought a few packs of peasants from Baccus to use in my 18th centry games. These are the WEC13 from the Wars of the European Range.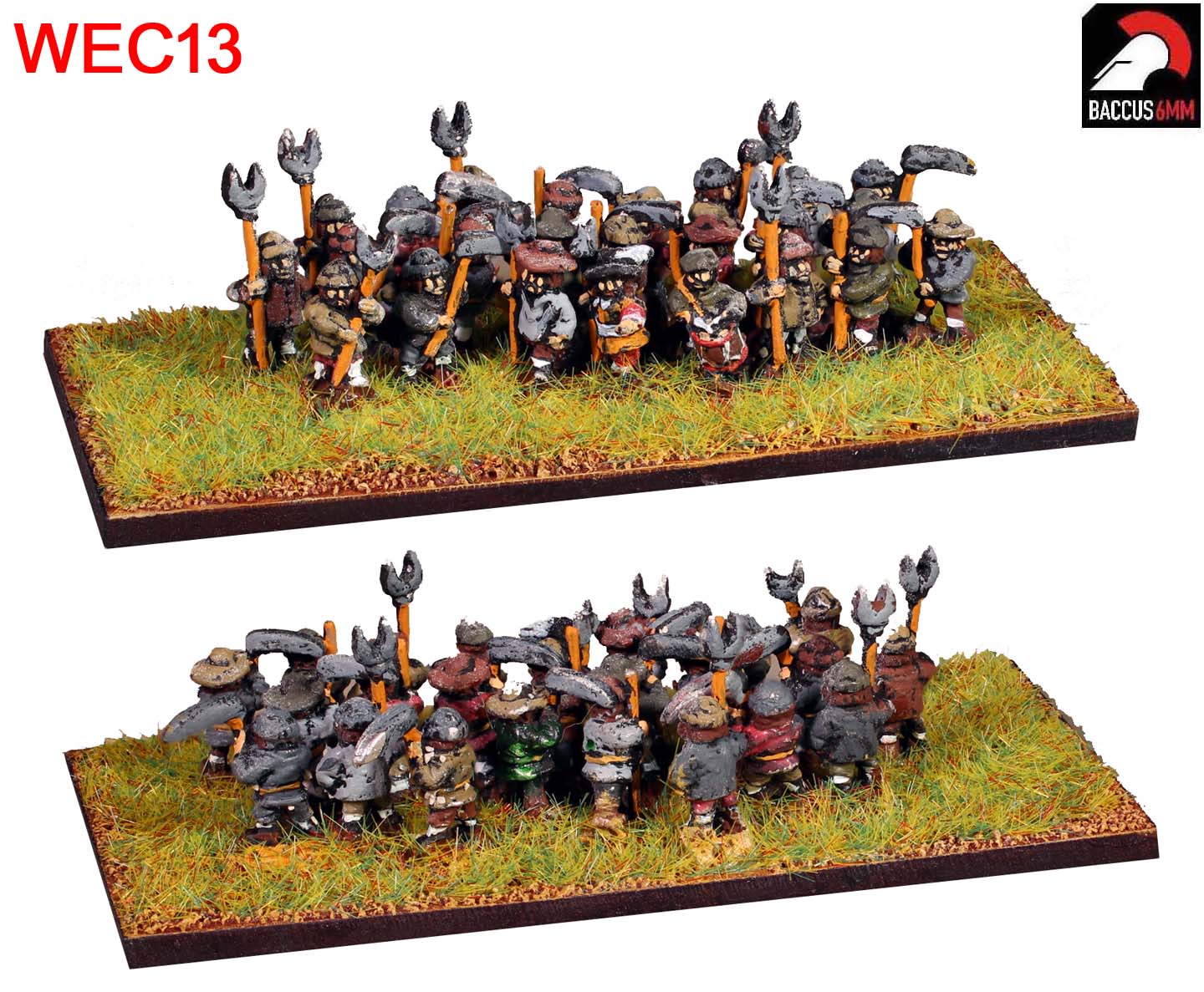 Really fun to paint them and different, not a battle winner but will look good around towns and cities on the table.
A small undead force
I bought myself a small set of skeletons and some other undead types on ebay from Microworld games (Cavalry, spear, sword, bows, etc), I did a black primer and a heady white drybrush followed by the bone horde contrast splash all over, then did the details in an evening sitting. Really happy with the result and based them in line with my Ancients on 50 by 20mm bases.
StuG
Finally, for this time, I would recommend this book from Osprey if you are interested in the Finnish Continuation war. I read it a relaxed afternoon and really enjoyed it.
It is really nice to see a book from this theatre in English. The publisher's blur goes like this.
" In the summer of 1944, the Red Army staged a massive armoured assault up the Karelian Isthmus with the intent of eliminating any remaining German and Finnish forces facing the Leningrad region.
Most of the Soviet units sent into Finland were new to the region, moving mainly from the fighting in the Leningrad area. As a result, some had the latest types of Soviet equipment including the new T-34-85 tank, fielded alongside the older T-34-76. Germany refused to sell the Finns new tanks without a reinforced military alliance, but in 1943 began selling them a few dozen StuG III assault guns. This made the StuG III battalion the most modern and powerful element of the Finnish armoured division, and it saw very extensive combat in the June-July summer battles.
Featuring specially commissioned artwork and an array of archive photographs, this is the absorbing story of the parts played by Soviet and Finnish armour in the epic battles in Finland during June and July 1944."
/All the very best