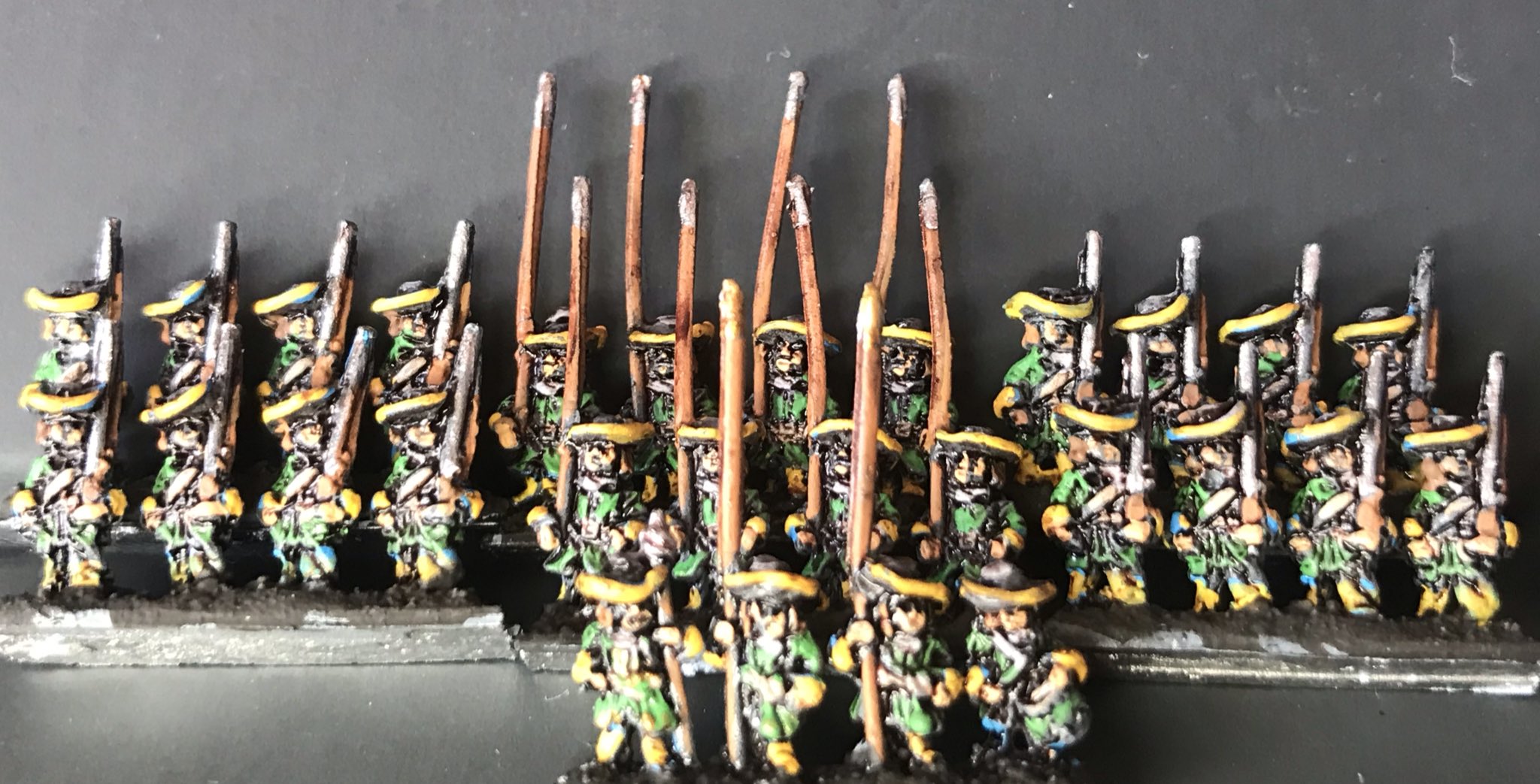 On the last full evening of the Summer Holidays in Rhodes I thought I do a quick blog post as I have done some progress on the Scanian War Project (that I wrote about here).
But before then a few shout outs on some of the fantastic podcasts and an audio book that has kept me entertained during the small hours after the beach, excursions, dinners and good family time.  This time the key ones have been:
Henry Hyde's battle talk with Peter Berry (the owner of Baccus 6mm) – it will shortly be on general release but I think you should go to his page and consider signing up and support him! I have the outmost respect of what Henry is trying to do and they which he does it – here is the link https://www.patreon.com/battlegames/posts
The discussion this time was particularly interesting as it focused on some of the pre-Baccus stuff Peter has been involved in and an exciting project in the future re-releasing the Pony Wars rules.  By the way thanks for the mention(s) Henry – from the Little One and I.
Sean at God's Own Scale had invited Peter Riley for his Episode 2 of his new and excellent podcast. It covered the fantastic Little Big Horn game that he and the associates of the Wargames Calculator are taking to the shows! It is a nice and engaging episode covering how they created a fantastic participation game from start to delivery involving friends and neighbours. Peter's upcoming tool for building your own battle specific rules sounds really interesting.
Here is a link to Episode 2
Peter talks about the design and building of his Little Bighorn participation game that won the best participation game at Salute 2019.
Check out his website Wargame Collection Calculator
Also here is the link for the Great Wargames Survey The Great Wargaming Survey 2019
Also check out Henry Hydes patreon at Henry Hyde's Patreon Page
Find me on Twitter @godsownscale
Email: godsownscale@gmail.com

https://www.podbean.com/media/share/pb-tugje-baf6eb#.XU2mqgOoeo0.twitter
I had the pleasure of Joining Sean for Episode 1 and talk about the stuff I am doing in 6mm – I really enjoyed our chat.
Here is a link to Episode 1
Welcome to Episode 1 of the Gods Own Scale podcast, where I chat to the Godfather of Six, Mr Per Broden. We discuss the Great Northern War, the Joy of Six, and how best to get a 6mm tree to stand on the slope of a hill.

https://www.podbean.com/media/share/pb-6vfh6-b87dfd?utm_campaign=w_share_ep&utm_medium=dlink&utm_source=w_share
Then the Lardy Oddcast – this is fantastic podcast and I really like the format and this one was brilliant as always – the spontaneous laughter at about 7 minutes in is worth your time alone. Reflections on Market Garden, report on lard games from Historicon, the latest from Lard TV (check it out), and a reminder to fill in the Wargames survey, some of the workshop projects they are doing. It is of course brought to you by the….
Here you can listen to it https://www.youtube.com/watch?v=tB5auNhFSEk
I also had fun listening to Damien Lewis boon SAS Ghost Patrol on Audible. I really enjoyed it. Damien has written a number of books on daring raids and the units that carried them out.
Danish Battalions for the Scanian War Project
Back to the Scanian War stuff, I did manage to churn out a fair few during my short evening session. They are easy to paint and very similar to the GNW stuff I normally do. In addition to these I need to paint a few Grenadiers for each battalion – these tended to have grey uniforms with varied facings. They are from the Sun King range and are a mix of the musket and pike units. You should probably be using the Matchlock code for the Scanian War and my later units will be based on these miniatures – link to the range here.
Prince George's Regiment (2 battalions)

Queens Life Regiment (2 battalions)

Prince Fredrik's Regiment (2 battalions)

The King's Regiment (2 battalions)

Stuart's and Duke of Croys Regiments (1 battalion each)

Fynske National and I can't make sense of my Notes Regiments (1 battalion each)

3 Jydske, 4 Jydske and Luthen Regiments (1 battalion each)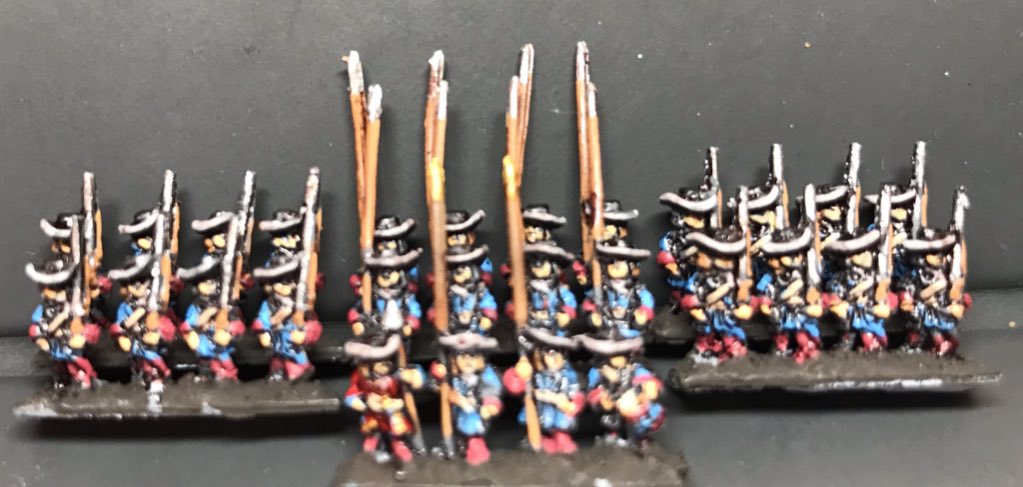 / Hope that was of some interest
Having a final sip of the best cooking lager available on these Islands – the Mythos (based on a measured competition with the 8 most common lagers available in most shops – more if you check out #gratuitousbeersport on twitter, just some stupid fun on my twitter feed @Roll_a_one – do not try it at home).