Bank holiday here in the UK coming to an end, hobby is slow at the moment due to work but a few fun things recently.
Planet Pot Troopers
Saga Magic – a 6mm Fantasy / Glorantha Project
Pot Troopers
Last blog post I presented the bad guys – the Il Douchebag and his gang and that I would get some additional soldiers as support (more here). So do do the Pot Troopers I have ordered a few Sprues of these from Wargames Atlantic (I only order two sprues on ebay to see if I like them in the "flesh" – I might buy more but that is enough for now.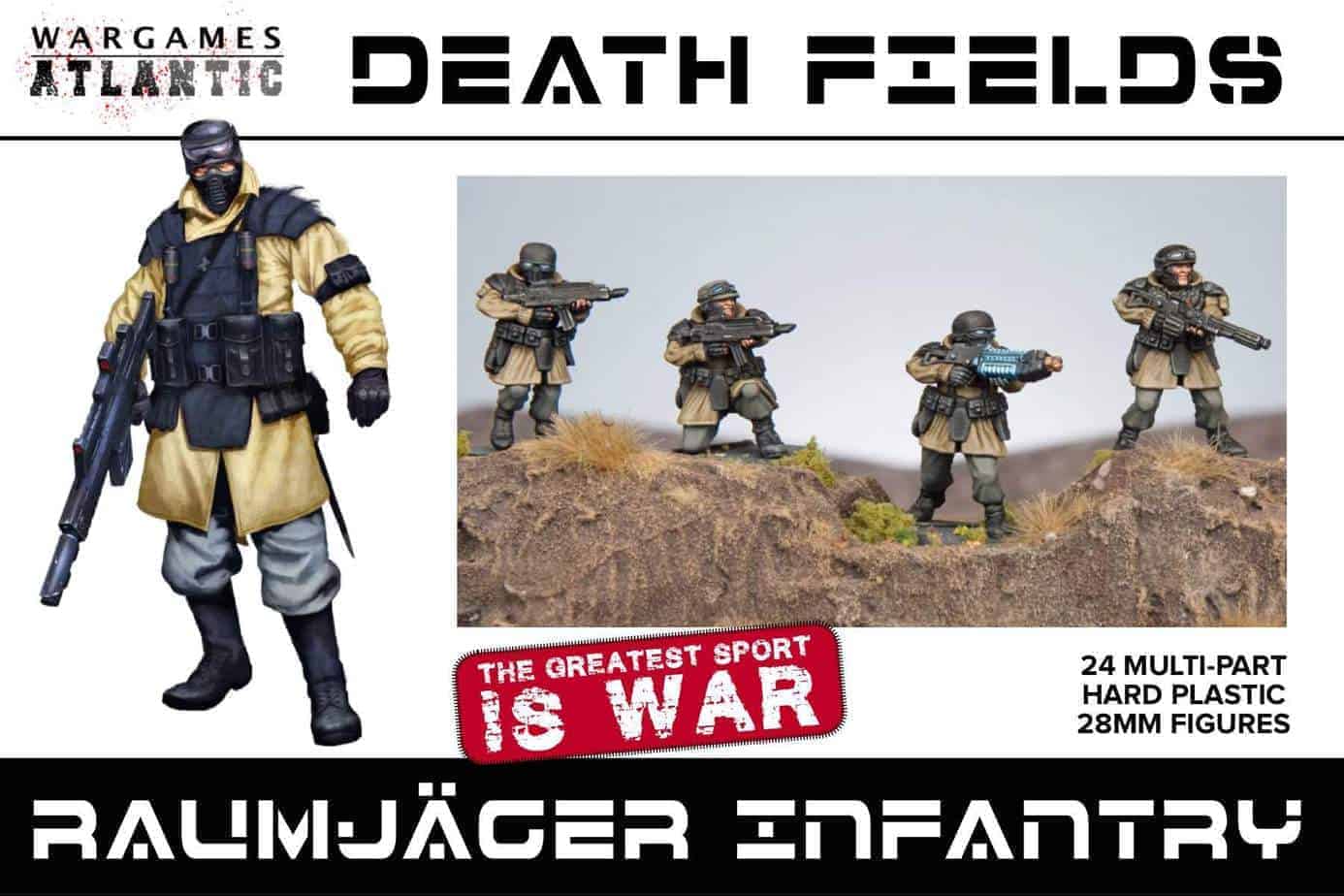 I gave them a simple paintjob just like the rest of Il Douchebag's soldiers (Dark Green with black more or less). But I really like the result and they fit in really nicely.
So these are for our Sci-Fi campaign and will be used for a game of Stargrave next week.
6mm Glorantha for Saga Age of Magic
You might recall I did a project for Saga in 6mm a few years ago (more here) and I bought Saga age of Magic some time ago but I am yet to try it out. Anyway I bought a bundle of Gloranthan Morokanth (the kind of Tapir like race of nomads that herd humans). Here is a picture of them from the latest Glorantha Beastiary.
Paul at Papier told me some time ago that he were doing some Moronkanth in 6mm (he already did Bison Riders and Scorpion men, more here) and I got myself a fair few of these, there are plenty of different packs from herders with human, man-drawn chariots, sword/club/spear armed with and without armour and a command set.
I intend to base them like I did my Dark Ages armies for Saga (example below) but have not yet done so, on 25mm square bases each representing a base in the normal game, i.e. a Levy is 12 bases with either 4 foot/2 mounted 6mm miniatures, a warrior is 8 bases with 8 foot/3 mounted 6mm miniatures and hearthguard 4 bases of 9 foot/4 mounted, with the warlord being 1 base with 10 foot/5 mounted.
Anyway so far I am in the middle of the painting and finished the first batch today.
I just wanted to show how nice the sculpts are – remember that they are very small.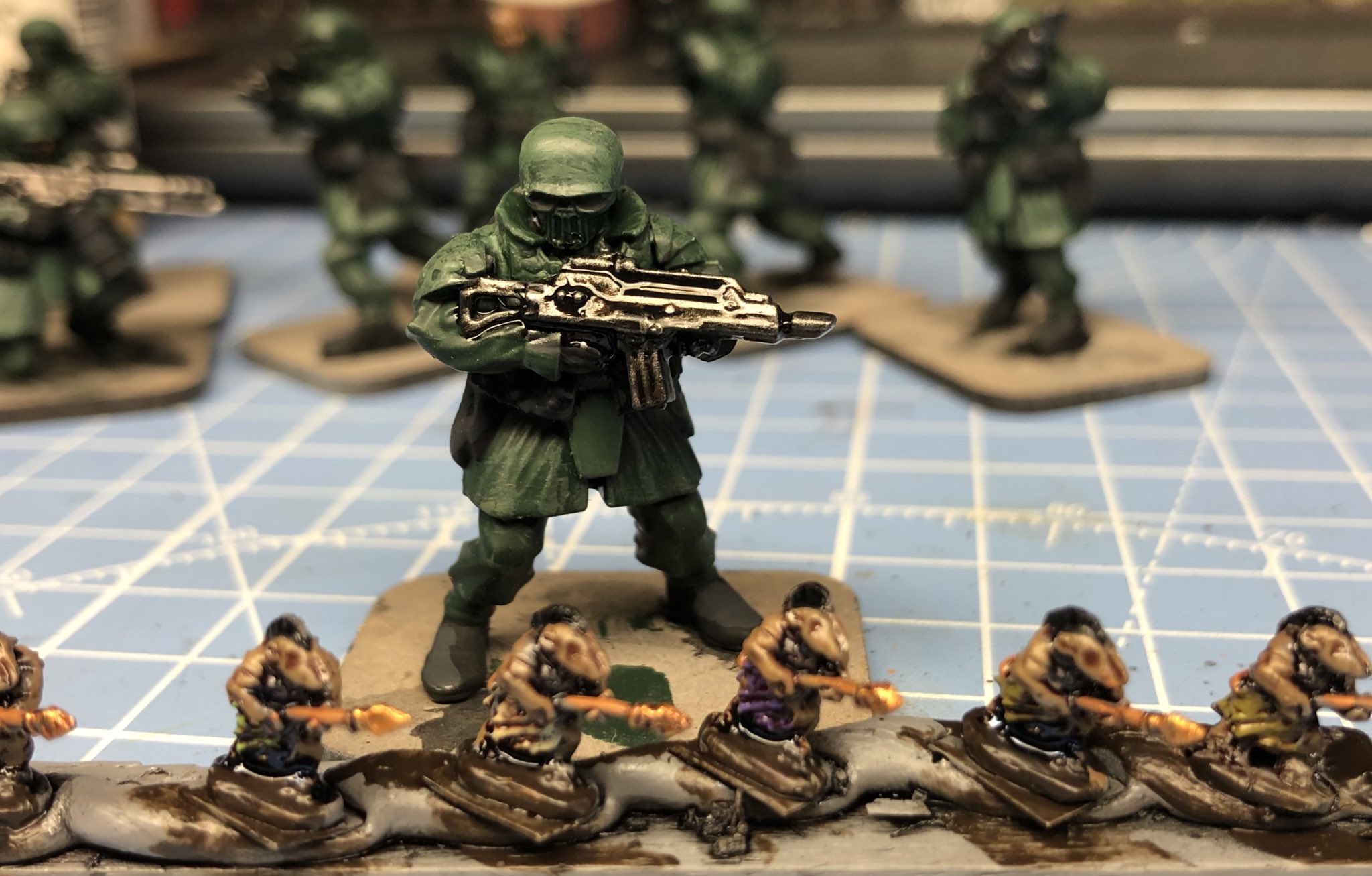 Also Paul will shortly release some Gloranthan Trolls in 6mm, I have just put the first coats down on a few of these. They look interesting.
In other news I painted some old Terminators I had to be used the Mutant 1984 madness (they are from the first Space Hulk set). I like the look with the bronze and brass paint job. You do not immediately think Space Marine. They will serve as a kind of Security Bot.
I have also got some new stuff from Alternative Armies (https://www.alternative-armies.com/) and I am yet to paint the batch but here is one I painted this week.
/Hope that was of some interest, more on progress next time