One of my many lockdown projects that never made it to a blog posts was me working on the Judge Dredd miniatures game and they many fantastic miniatures from the Warlord Range and a few others, so here is a wrap up of that.
The first Judge Dredd magazine I read was this one that my Mum bought to me. It has long since been lost but I managed to get a mint copy a few years back. This is the first issue of the Eagle Comics Judge Dredd, in Swedish, from the magical year of 1984 (well you know my love for Mutant 1984).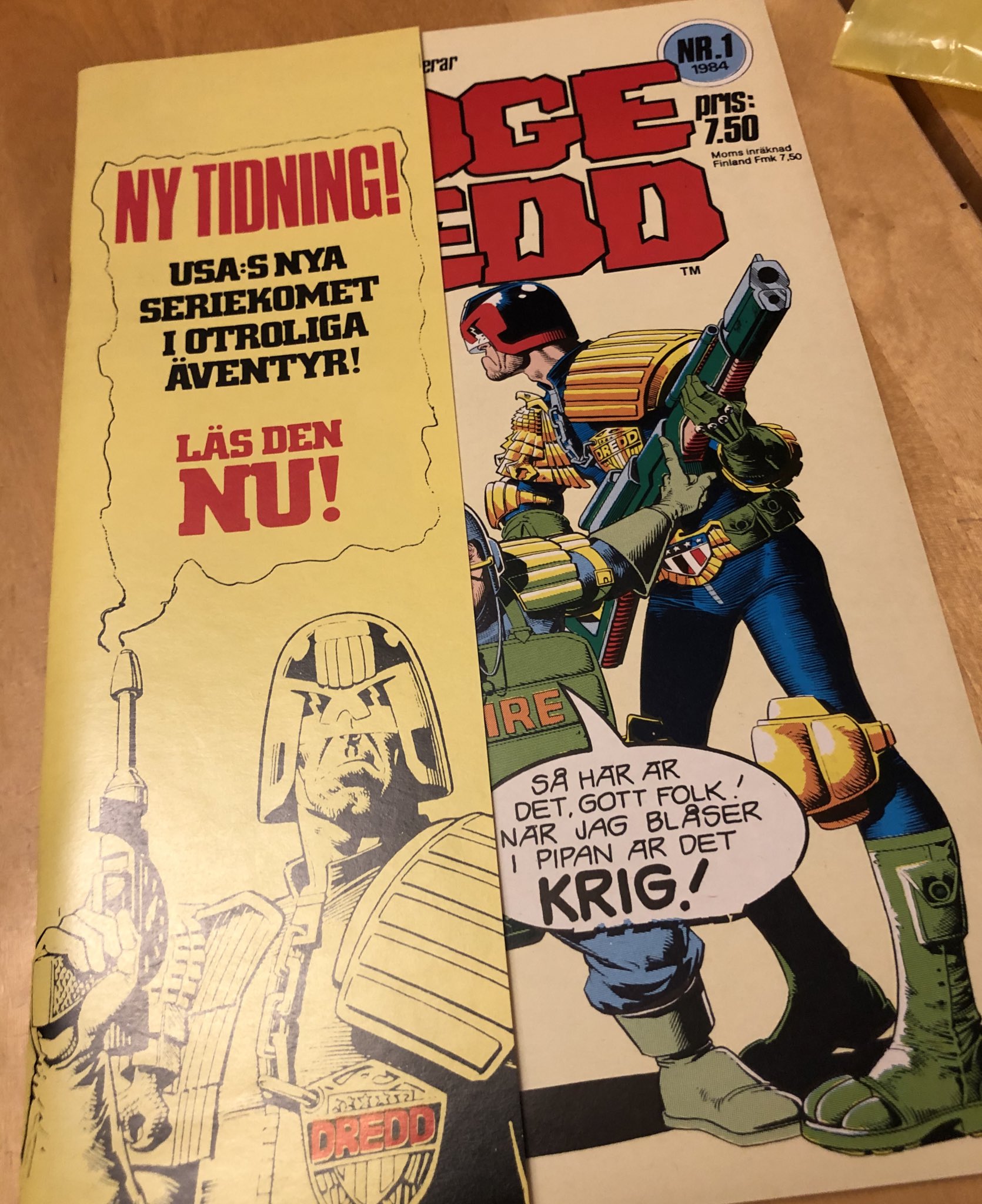 It is an excellent cover, and I really hope that Warlord will make some Sov-Judges one day.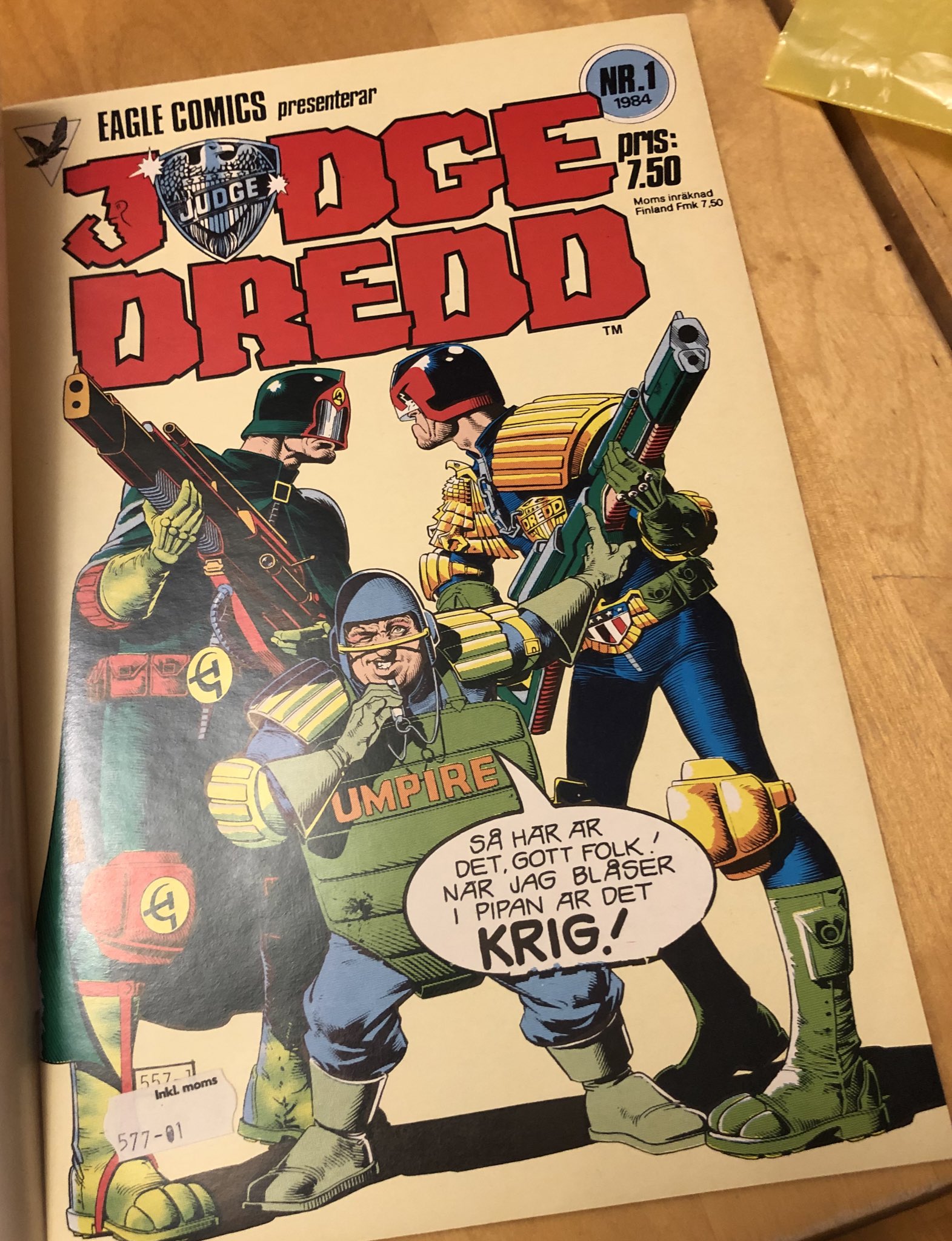 This one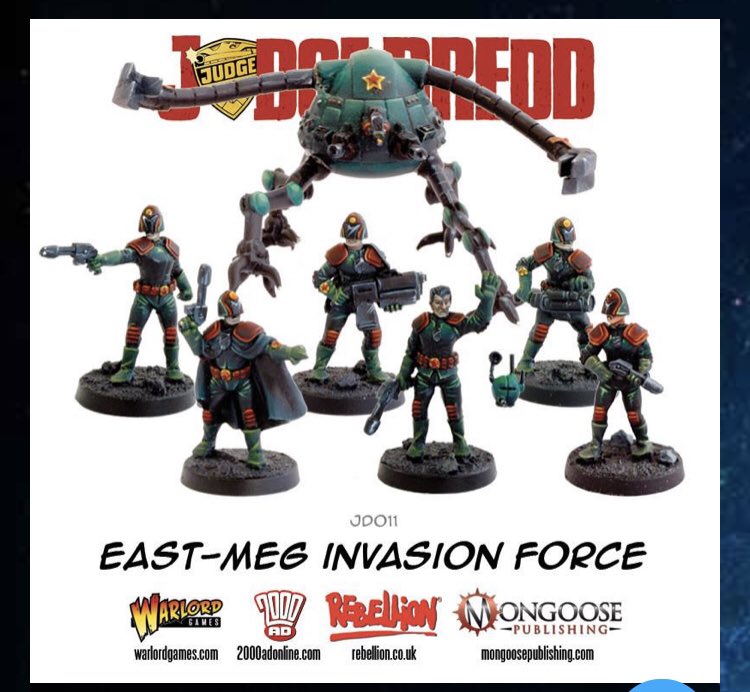 I am Death and I have come to Judge you, in Swedish.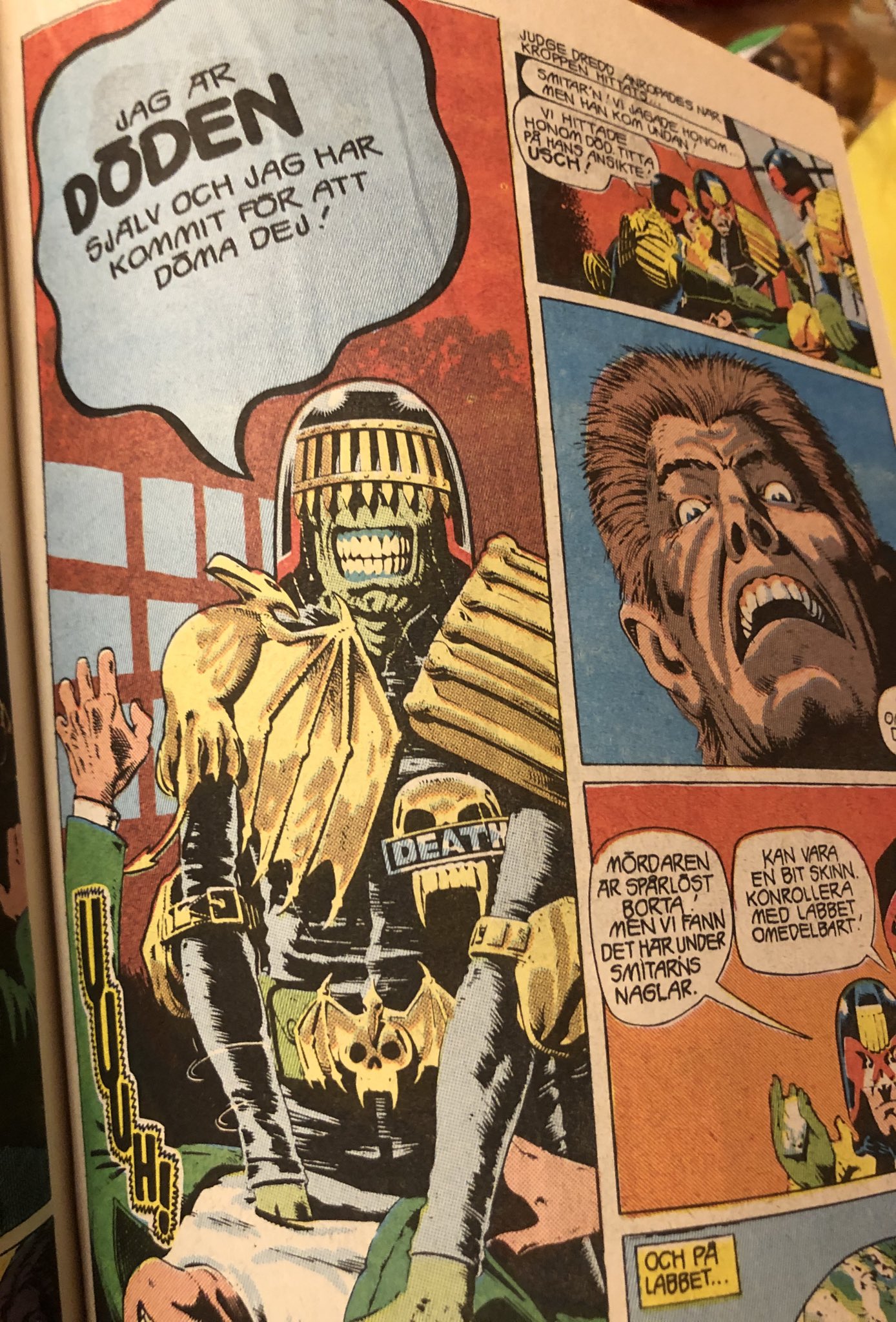 It blew mind away and I have been a fan since.
Anyway I got into the Warlord Games miniatures range and bough a lot of the sets over the various lock downs and painted away. Here are a fair few of the ones I did (not all of them being from the Warlord Range, but most of it).