I really like some of the classic art depicting the Great Northern War era (1700-1721), not just the big battle scenes but also some of the powerful character portraits. Most of the most famous ones were done long after the events during the so called national romantic era in the late 19th century. I am doing to quickly share a few of these and its purpose will become clearer as we progress.
Magnus Stenbock at the Battle of Helsinborg 1710
The first one is the painting showing Magnus Stenbock at the Battle of Helsingborg in 1710. A decisive victory over the Danes and stopped Denmark's final military effort to regain the southern provinces of Scania that had been bitterly fought over since the 1650ies. The painting is by Gustaf Olof Cederström (1845-1933) and shows Stenbock raising his hat and a young drummer boy looking up to him – Sweden's faith was in the balance after the disaster at Poltava 1709. My father had the picture in a book at home and told a very young boy about the newly raised army rising up to the task and winning on that glorious day. The accolades, not just from the Swedish people, from around Europe including the Great Duke of Marlborough himself. Stenbock was appointed Field Marshal after the victory. It is a fantastic painting.
Charles XII of Sweden and Ivan Mazepa after the Battle of Poltava
The next painting is another Cederström and shows Charles sitting down at the Dneiper river with the Cossack Ivan Mazepa who had aided the Swedes during the lead up to Poltava. Maybe Ivan is telling him to hurry up before the Russian comes and take him prisoner. The disaster at Poltava in 1709 was the worst day in Swedish military history.
Charles XII at horse
And finally and perhaps my favourite Charles XII on a horse by David von Krafft (1655-1724) who was a Swedish court painter. The painting shows the king in his simple blue uniform like his soldier and without any embellishments.
So why am I sharing these pictures with you? Well before Christmas I commissioned a few 6mm miniatures to enable be to do some Command bases inspired by these painting as the arrived today and I put some paint on them. I hope you like them.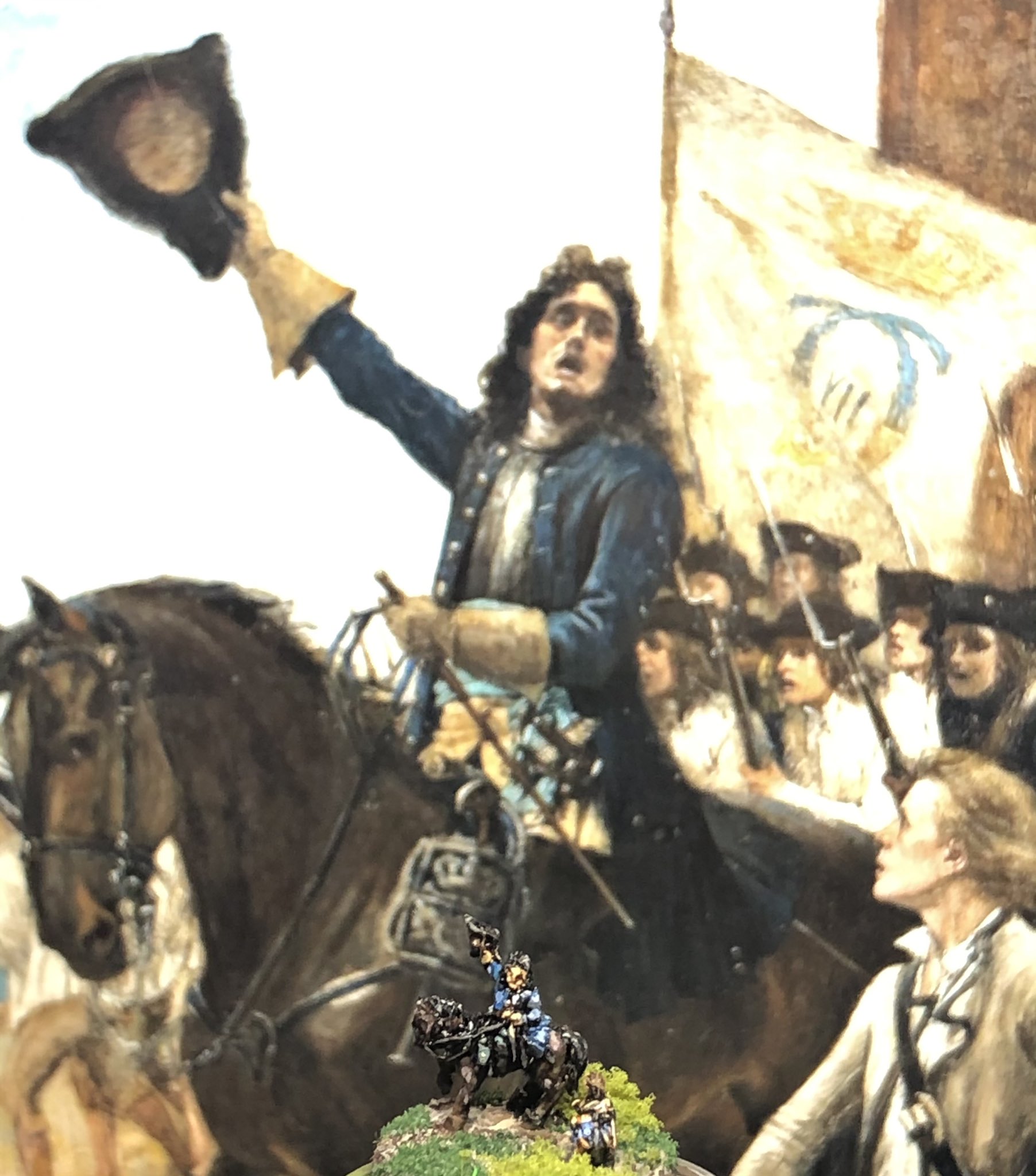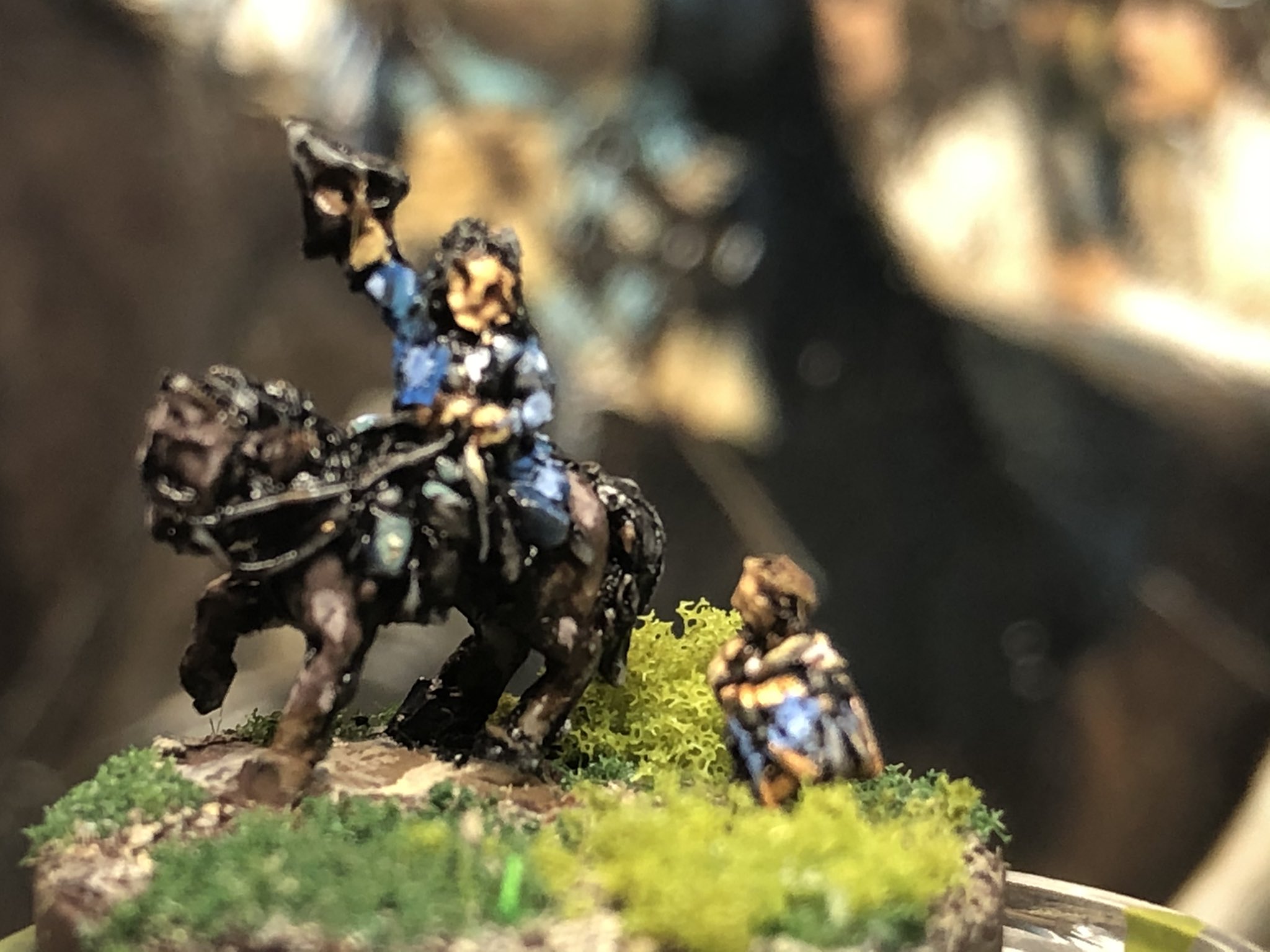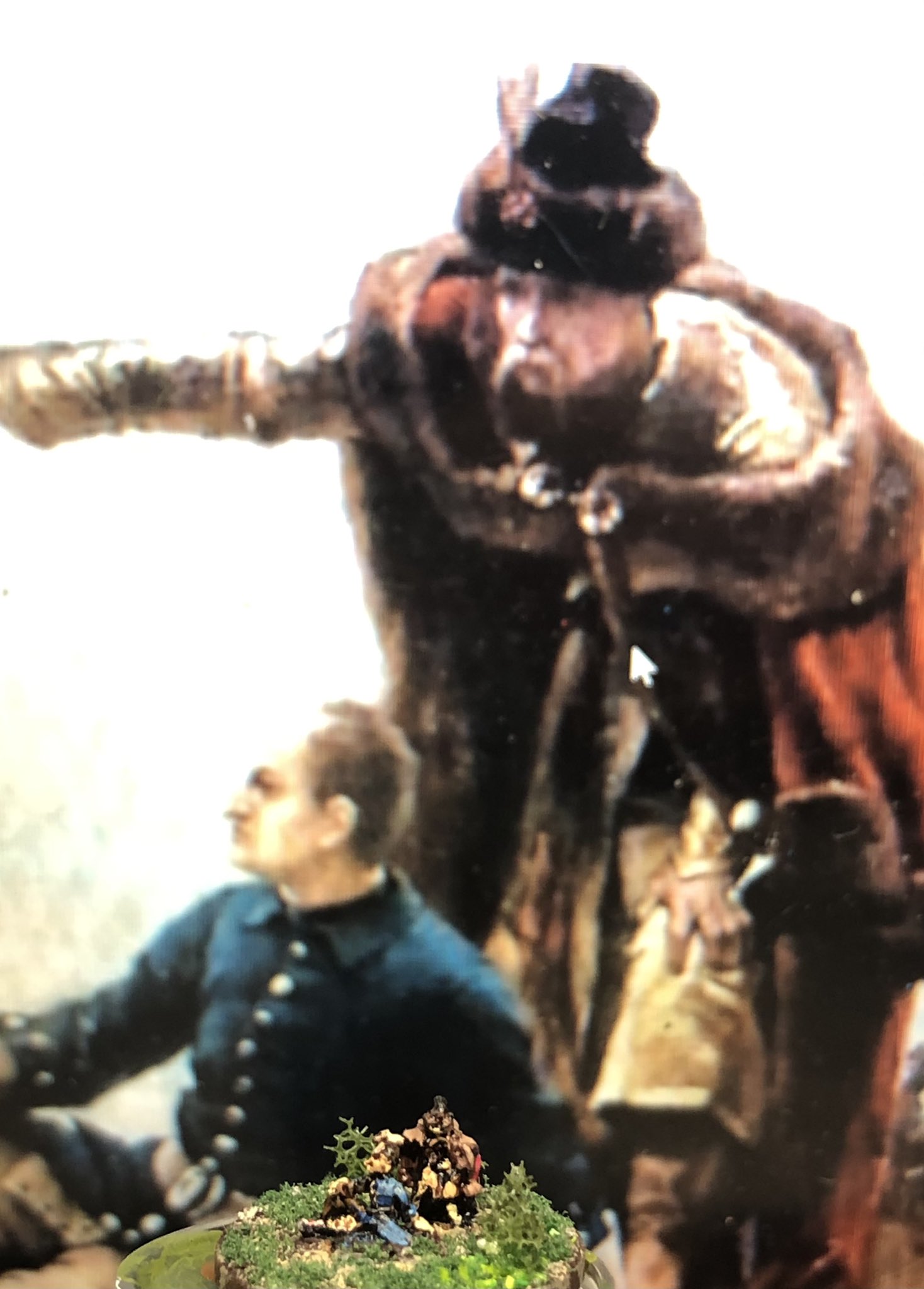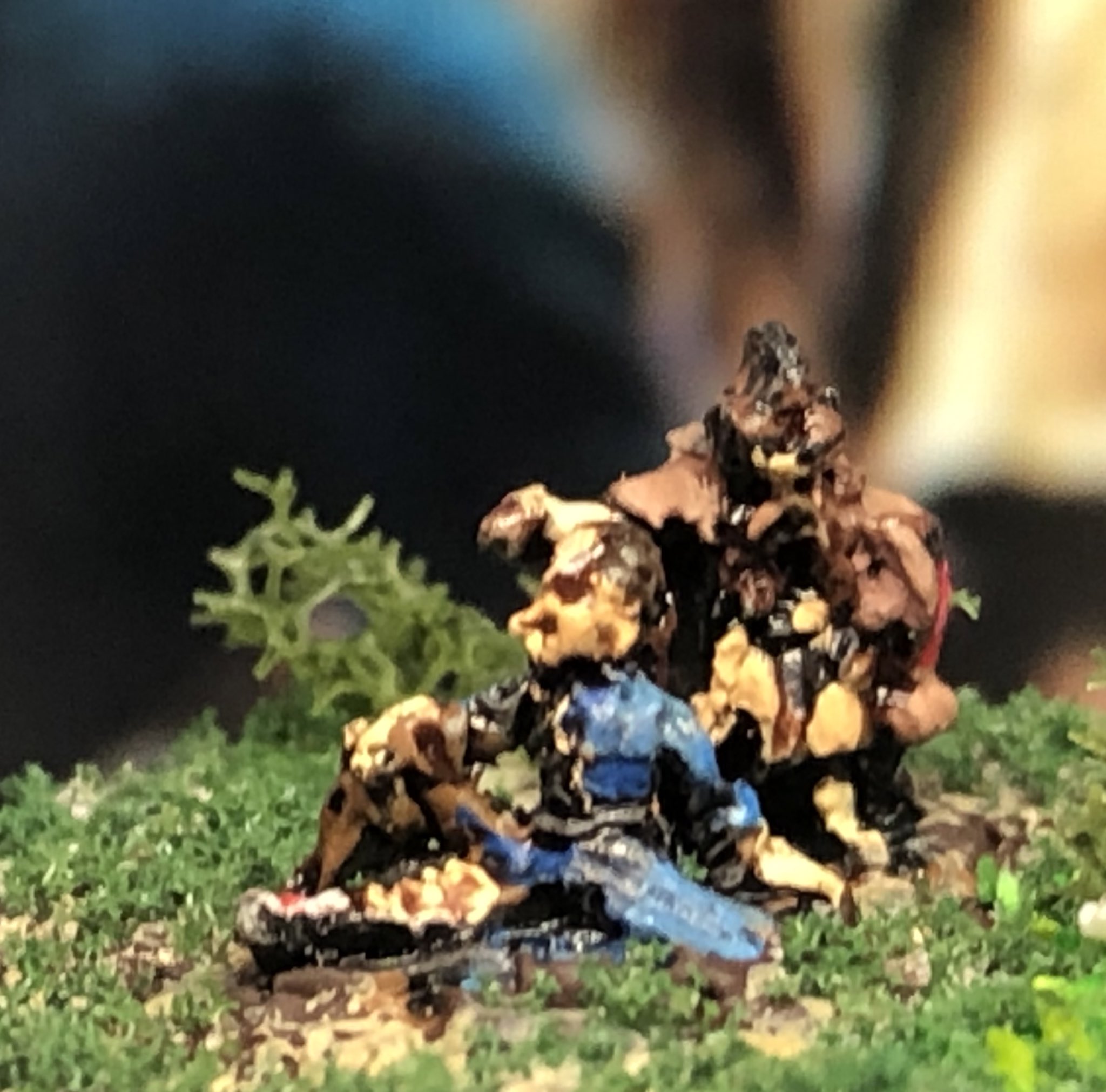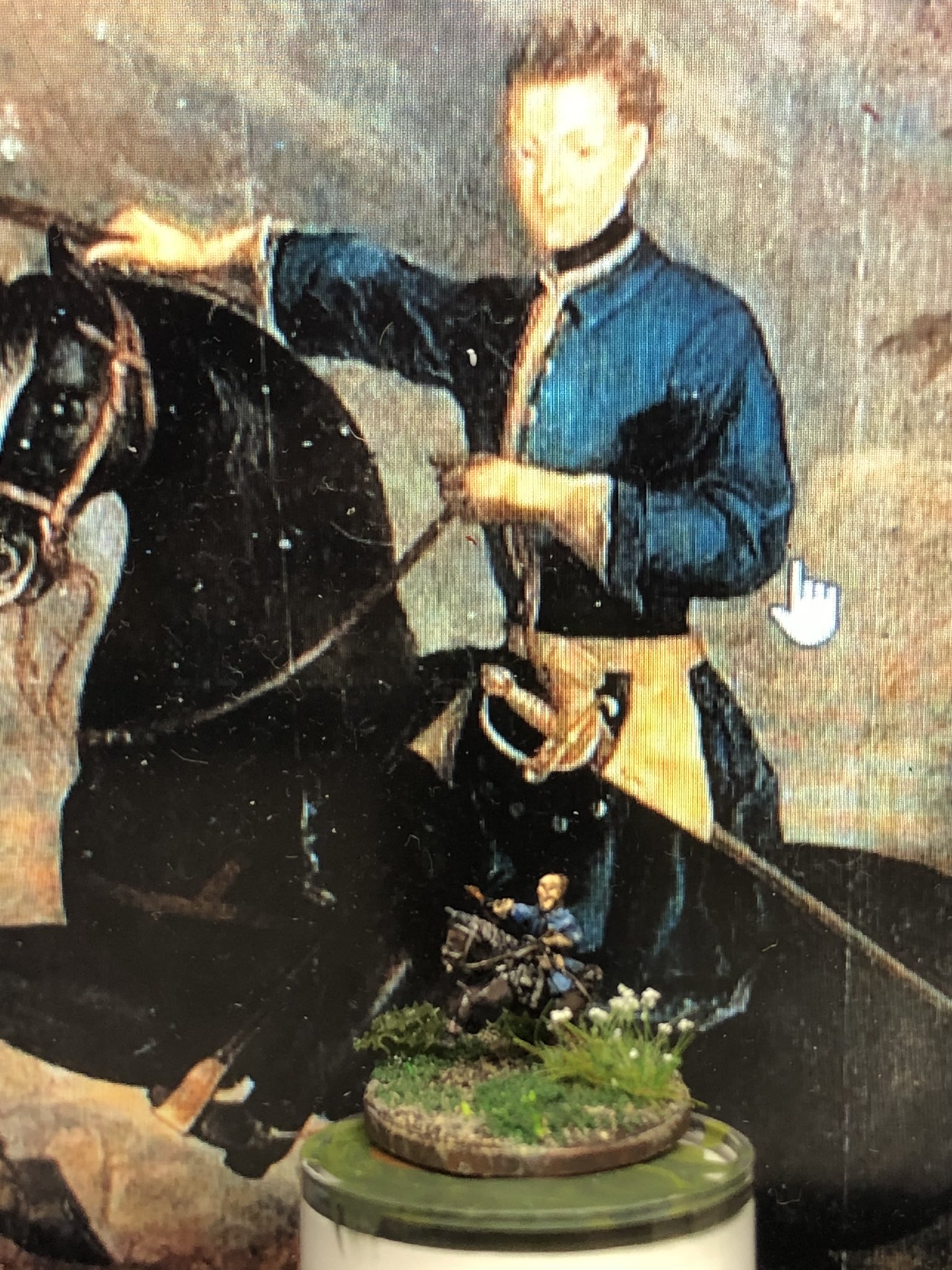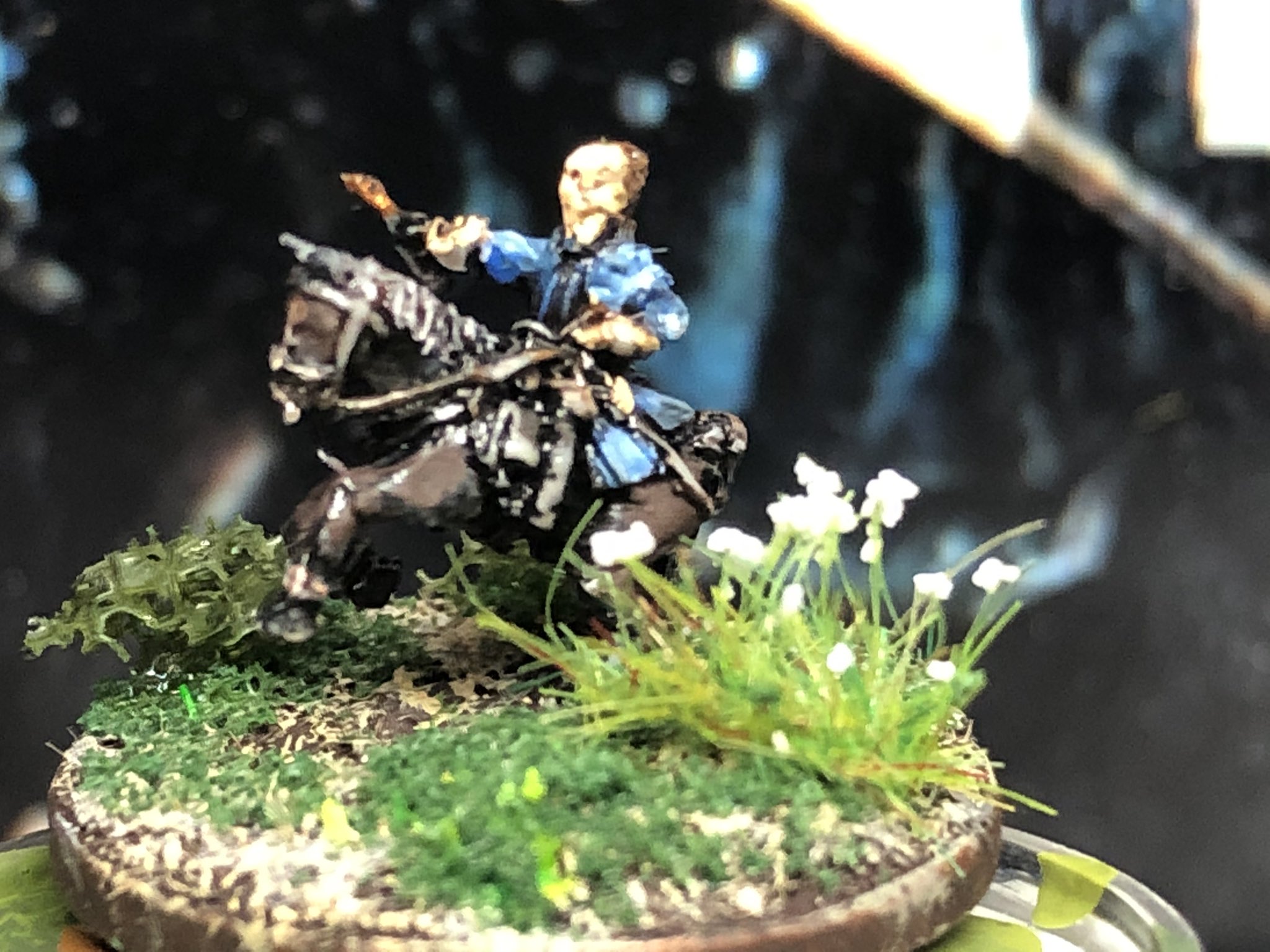 All based on a Penny!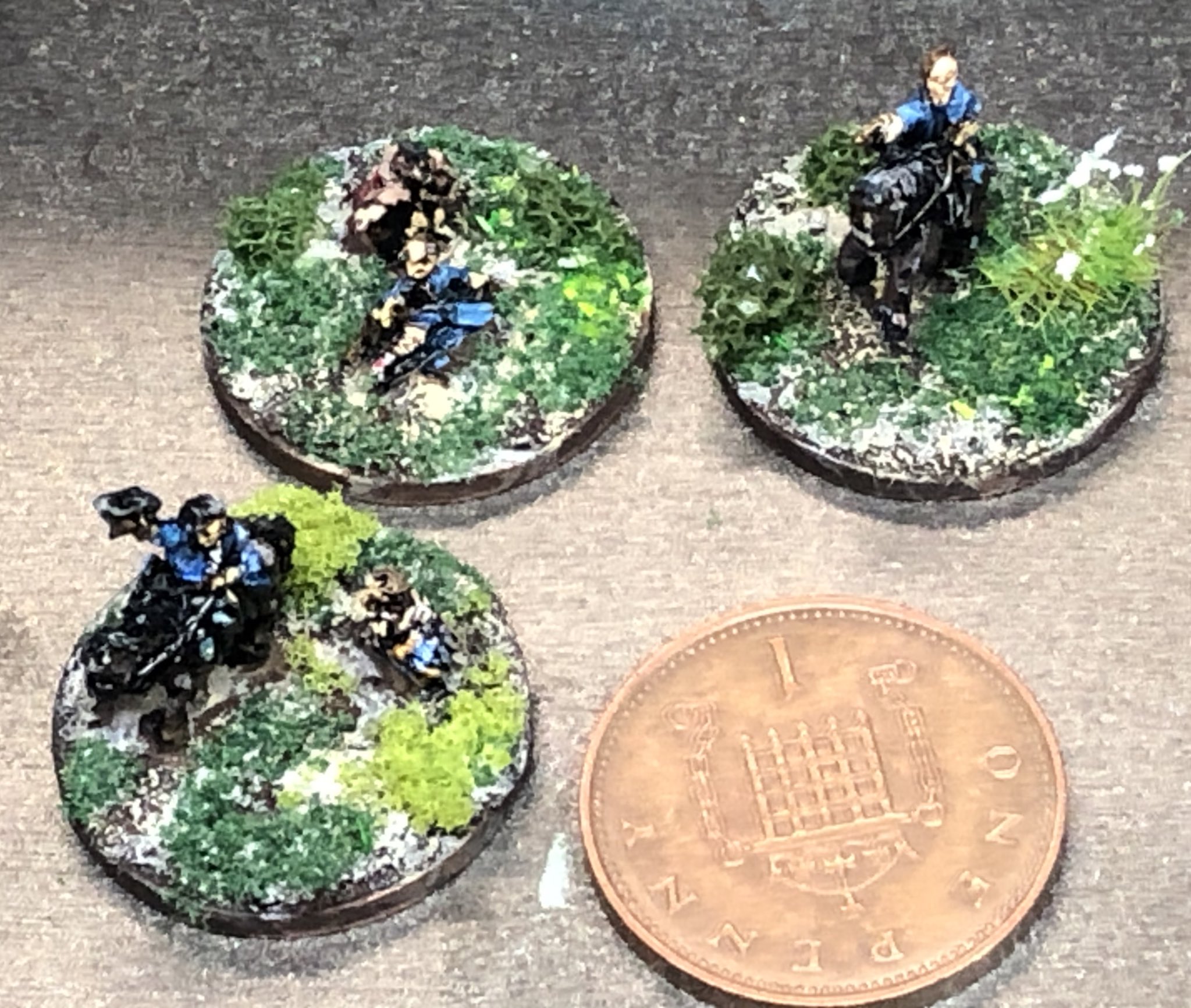 And the commission was with Combat Miniatures 6mm, you can find them on facebook @6mmcombatminiatures. I am really happy with the miniatures and the service.
/ Hope that was of some interest.