An anonymous message through the blog recently told me that!
"The skeleton team is available!"
https://www.myminifactory.com/object/3d-print-dread-hokey-163661
The link takes you to some STL files with a fantastic team of Fantasy Ice Hockey Skeletons. As you may be aware I did a little project last year (see link here), building an ice rink and painted up some amazing models (Orcs, Rats and Dwarfs) and with a resin 3D printer here on the hobby bench and $11 to spend I downloaded the files. Here are the teams I already have, Bromm's Icers, Uruk-Hockey and Rats on thin ice (or something like that).
The Set comes with a bone goal, a Keeper, three types of winters/attack and 1 defender (I just mirror imaged this one and printed two, to give me the required 5 players and a goalie) and a referee.
Printing wise, I used base settings and let the CHITUBOX software add the light support and hoped for the best. With a total print cost of less than £1 it is not really worth overanalysing the supports. They printed well and in cleaning I broke one of the models but just superglued it back.
I gave them a quick paintjob and I am yet to finalise the basing, but I hope you agree these are great little models and good complements to the sets I already have.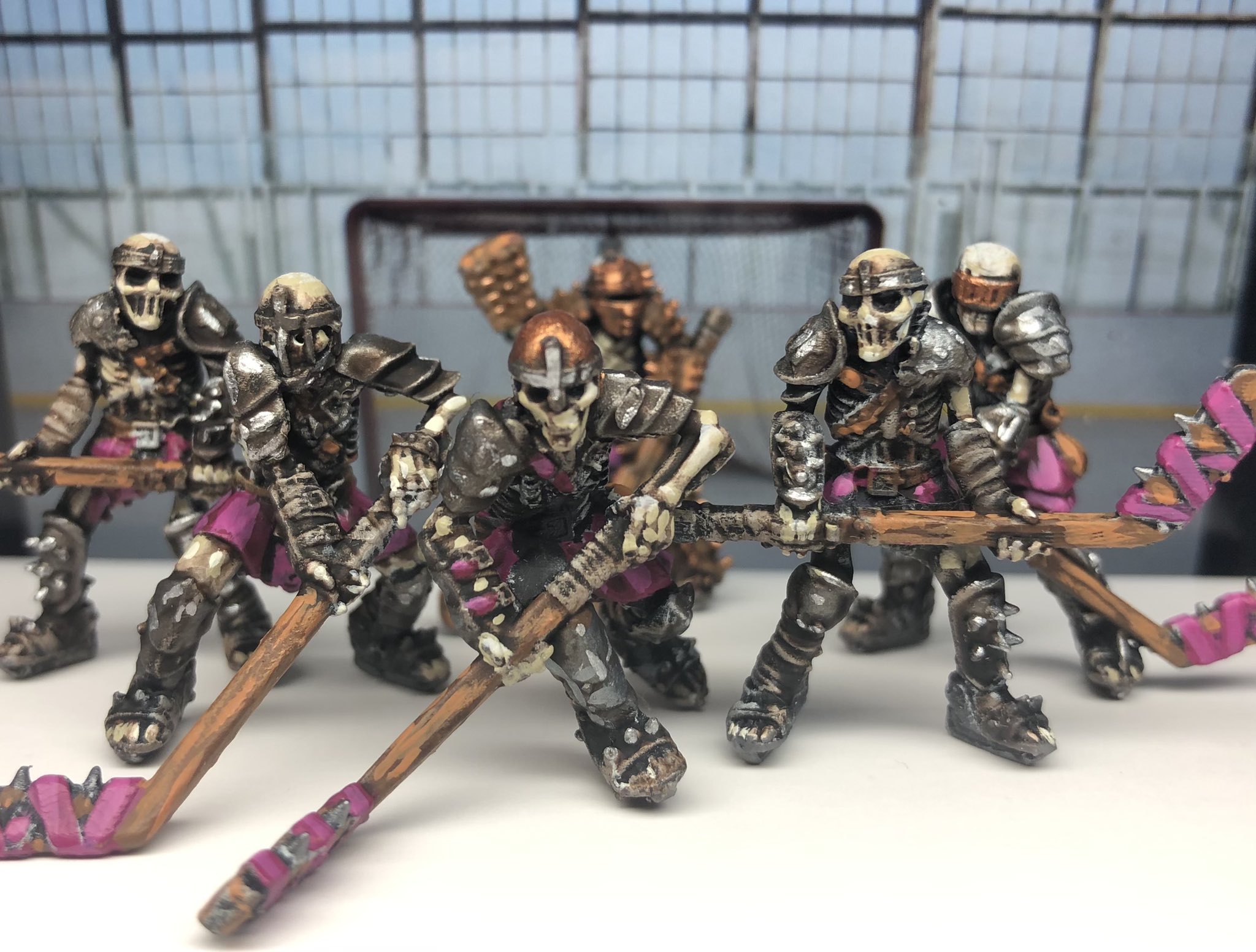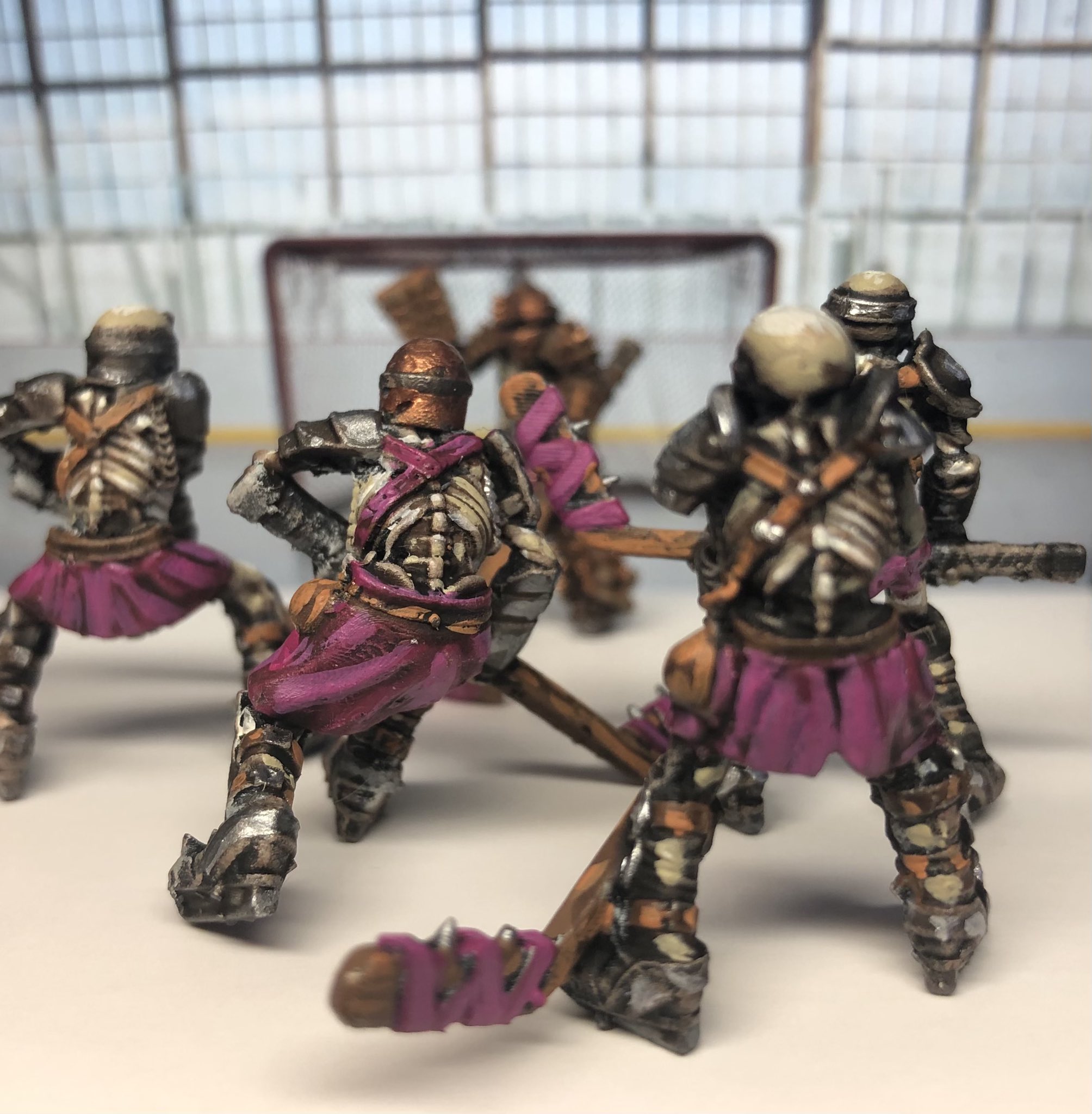 Here are the models (apart from the Goal and the Referee)…
I hope more teams will be made available… really good value and fun to work with!
/Hope that was of some interest